Application of composite long pole insulator
29 Jun 2019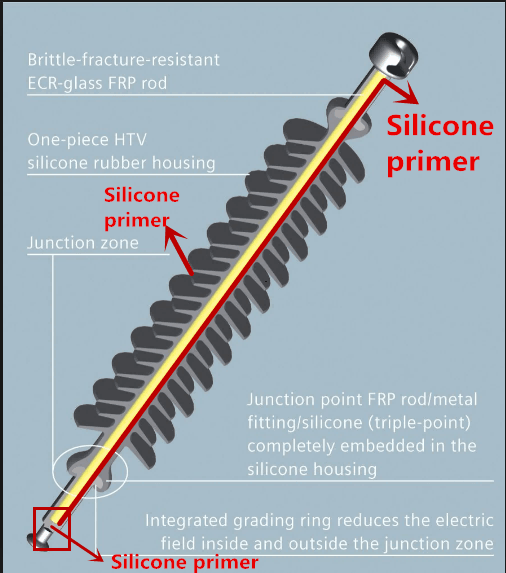 Origin and structure of composite long pole insulator.In the 1920s, the term "long pole" was first introduced into porcelain insulators in Germany as a substitute for hat-pin insulators.
The composite long pole insulator is composed of glass fiber reinforced iron core, metal fittings bonded to the iron core and silicone rubber shell.
The length of a composite long rod insulator
Composite long pole insulators benefit from the possibility of manufacturing fiber reinforced plastic rods, especially from fiberglass rods that can be produced almost endlessly in a length of 20 meters, impossible with traditional insulators such as porcelain or glass.
Composite long pole insulators are low - and medium-voltage network systems of 100-1000mm length currently produced.
Ultra-high voltage network systems can be 10 meters or longer
Used for composite long pole insulator
Composite long pole insulators are mainly used for suspension cables, anchor towers and dead Angle towers supported by straight lines.It can also be used in their jumpers or at the entrances of outdoor substations.In some cases, composite long rods are used for wooden rods, rarely for steel towers.
Tower type can be used for composite long pole insulators
Composite long pole insulators have been used for many years at the medium voltage level.Among them, linear support tower, corner tower, dead Angle tower, tension tower, tower and other applications.
Composite insulators, especially their advantages in extreme pollution, have been discovered by railway operators and are increasingly used in railway catenary system.
KANGLIBANG is to creat solution for your problem with bonding silicone, welcome customer inquiry to us.