What material is the best insulator?
14 Jun 2019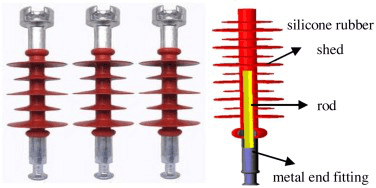 Insulators can be made of porcelain, glass, silicone rubber and used for high voltage wire. With the development of economy, silicone rubber insulator gradually replaces ceramic insulator and glass insulator and becomes the best insulator in this century.
Silicone rubber insulator is also called composite insulator. The composite design generally USES glass fiber rod or hollow core to improve the mechanical strength. The shell is made of silicone rubber, epdm rubber, glass fiber reinforced plastics or epdm rubber.
Compared with traditional insulators, the best insulators have the advantages of silicone rubber insulators
◆ lighter weight
◆ reduce damage
Improve seismic performance
◆ more flexibility in design
◆ reduce installation cost
Mixer durable
Better line design
For example, composite suspension insulators are lighter and cheaper than porcelain suspension insulators used for high-voltage transmission and distribution lines.
For these reasons, I think silicone rubber insulator is the best insulator.
KANGLIBANG is to creat solution for your problem with bonding silicone rubber insulator, welcome customer inquiry to us.