Silicone Primer KN-300B

Silicone Rubber To PET

KN-300B is silicone adhesive which is used for the cured silicone bonding with metal, glass, ceramic tile, plastic, alloy or other materials. KN-300B is high and low temperature resistance(-50~200℃), weather resistance, excellent bonding, fixation, sealing, insulation, moistureproof, shakeproof, ageing resistant etc.

Bonding Strength
The Silicone rubber is damaged
when break off the bonding units
Glue amount drops to 75% , Bonding effect 30% higher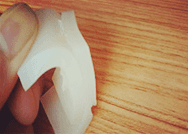 No Whity ,No getting hardened
after the KN-300X cured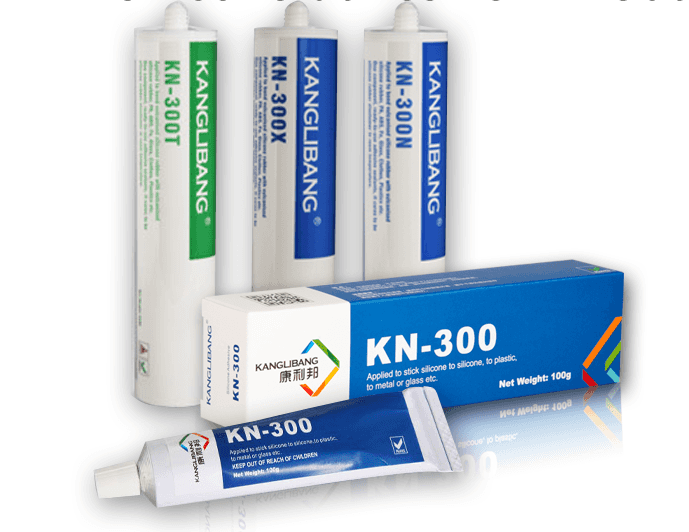 Waterproof
Withstand water boiling tests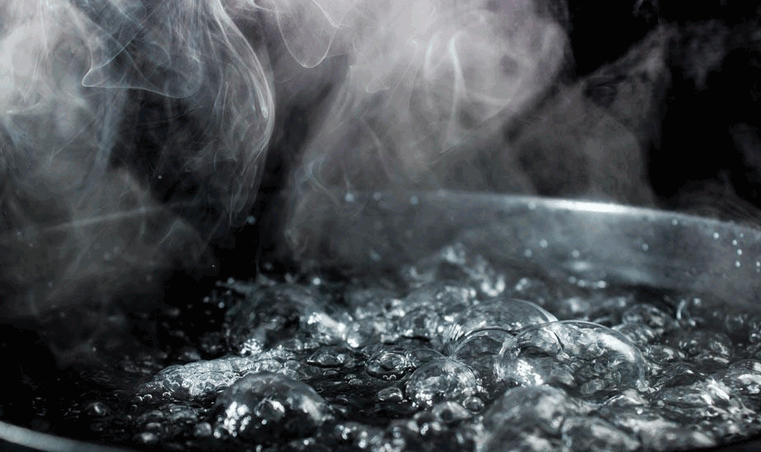 Good Sealing function
Once KN-300X is cured , it's silicone elasticity
which is electrical insulation,vibration absorbant.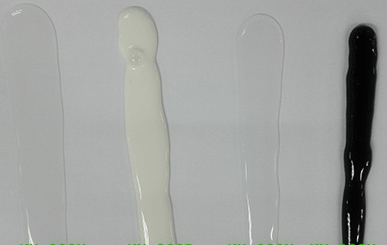 Appearance: White paste
Specifical gravity 25℃ : 1.1~1.2
Viscosity: 120000 mPa.S
Elongation: 350~400%
Hardness : 40~50A
Tensile Strength kgf/cm 2: 20-30
Volumn resistivity Ωcm : ≥3×10
Strength of break down voltage kv/mm: 18~25
Dielectrical loss 1MHZ : ≤4×10-3

1, Cleaning material surface for bonding. Metal surface is defatted treatment clean. Plastic is cleaned by absolute ethyl alcohol. 2, Coating adhesive thickness≤1mm
3, At least 30 minutes pressing, the adhesive is cured completely after 24 hours at room temperature.

1, According to the consumption, they are ready to use after squeezing out. Cutting out the nozzle mouth and load onto a injection gun (Pneumatic gun or manual gun). Please fasten down the the caps after using to avoid the gel to be cured.
2,The adhesive's completely curing time is based on air contact area and the thickness, the more thin the coating adhesive, the shorter the curing time. Appropriately raise the environmental temperature (shall not exceed 60℃) and increase the humidity can reduce curing time.
3,Avoid eye contact adhesive. If contact, rinse with water immediately, then go to see the doctor.