Where does silicone glue go ?
03 Sep 2019
In the production plant silicone bond metal consider a few issues: what kind of metal material;Whether the silicone is formed;What bonding effect should be achieved? Is it resistant to high and low temperature?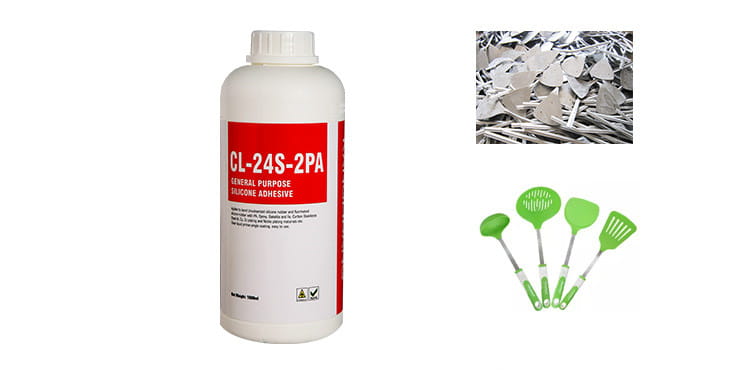 1. At present, there are many metal materials, which can be roughly classified as follows: carbon steel, manganese steel, stainless steel, aluminum, copper, galvanized pieces, nickel-plated pieces and other electroplating metal.
2. If the silicone is formed and carried out at room temperature, we only need to consider whether it is to dry quickly or slowly.Slow drying time in about 30 minutes can be formed firmly, he and the biggest advantage of fast drying is that slow drying can maintain the original elasticity of the substrate.These types are optional.
3. High temperature are usually unformed products, some glue must be used with vulcanizing agent.For example, we can choose one of the silicone glue, cl-24s-2 adhesive, for a tableware made of stainless steel.A perfect fit
KANGLIBANG is to creat solution for your problem with bonding silicone, welcome customer inquiry to us.