What is metal sealant
18 Sep 2019
What is metal sealant?
Commonly known as metal sealant, epoxy resin and silicone rubber sealant in the majority.
[KANGHLIBANG] brand bangkn-300t silicone sealant adhesive metal, paste, with self-leveling, high temperature resistance of 200℃.
Typically used in normal temperature silicone and metal bonding, metal between less than 2mm gap seal.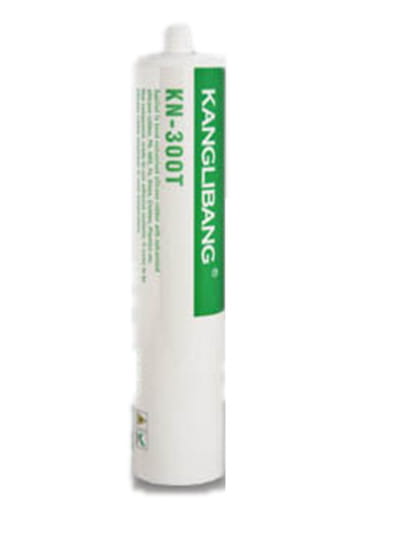 A manufacturer of refrigerating cabinets came to concord on December 16 with a question about sealant used for cold insulation.
The client is used for bonding stainless steel plates with a gap of 0.5mm or so.
The project tried out many brands of glass glue in the market, which could stick at the beginning, but it was easy to unglue at the edge of the glue at a low temperature of -10℃. They also needed environmental protection certification to reach the food-grade safety standard
In view of these problems, the customer service suggested using kn-300t silicone sealant.
The customer purchased a 330g sample making test.
Half a month later, the customer's proofing products performed well in their customer's quality test, and they were satisfied with their high and low temperature resistance and environmental protection level.
They have purchased this kind of glue in recent months.
Kn-300t is a kind of RTV silicone glue, which can be used to seal the gap between metals and bond metal materials with silica gel.
High temperature resistance, self-leveling performance is excellent, higher than food grade safety and environmental protection certification.
KANGLIBANG is to creat solution for your problem with bonding silicone, welcome customer inquiry to us.