What glue does siliconeuse for bonding?
03 Sep 2019
Recently, a customer left a message on our company's official website: what kind of glue does silicone use for bonding?
First of all: the customer needs to understand the silicone and what material bonding?Silicone adhesive metal, silicone adhesive plastic, silicone adhesive PET protective film, or silicone adhesive other materials.As long as the details of siliconebonding material, we can provide you with the exact glue.
For example: silicone at room temperature to bond metal: use kn-300a glue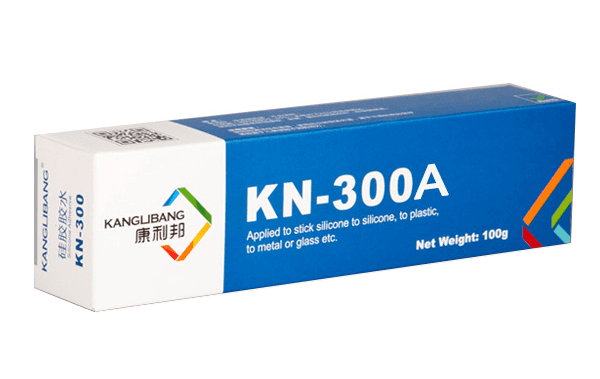 This product is specially used for the normal temperature bonding of hardware and metal products. It is resistant to high and low temperature (-60~200℃), ozone, ultraviolet and electric insulation.Widely used in electronic, electrical, automotive, instrumentation, machinery, chemical and other bonding.
Physical properties:
Exterior view: colorless translucent colloid
Sticky degree: 60 kg/cm
Elongation: 200%
Notes:
1. Kn-300a-1 is easy to solidify in case of water vapor, so it must be sealed and stored away from heat and light.
2. Avoid direct contact of glue with eyes. In case of accidental contact, rinse immediately with water and consult a doctor.
3. Please tighten the tube cover after use to prevent the colloid in the tube from curing.
Package: 300ml/ piece or 100ml/ piece.Such as: silicone adhesive plastic (including: ABS, PP, PVC, PA, PC) dedicated
For normal temperature silicone adhesive PP with quick-drying adhesive k770-5 silicone primer +601 glue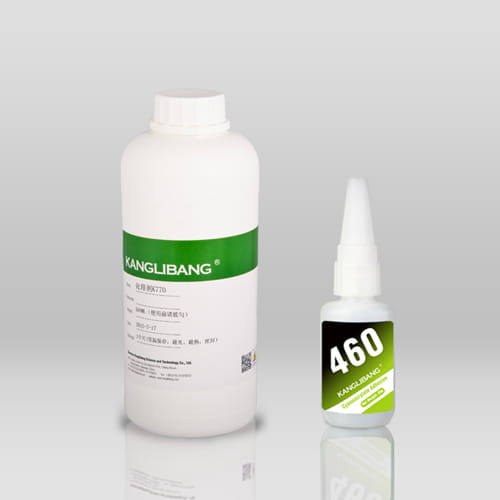 601 is a single-liquid high-strength instant glue (commonly known as quick-drying glue), which is suitable for self-adhesion or mutual adhesion of metal, silicone rubber and various plastics (such as ABS, PC, TPU, etc.).Used in combination with K770 series treating agent or cl-25 treating agent, it can be widely used in mobile phone P+R process.
Instant glue, quick dry glue 601 physical properties:
Appearance: colorless and transparent liquid (dilute concentration can be adjusted as required)
Ingredient: cyanopropyl acid
Curing time :≤30S (speed can be adjusted as required)
Viscosity: 80-110 mpa. S
Shear strength :≥12Mpa
Heat resistance: 80 ℃
Peeling strength of metal and plastic: 180N/㎡
Properties: high viscosity, easy to control, no yellowing, low whitening, etc.
Application: soft silicone rubber,ABS resin, metal, plastic and other materials bonding.
Instant glue, quick dry glue 601
1, the metal with mechanical sandblasting or sandpaper polishing after degreasing, or with toluene treatment.
2. Brush coating treatment agent (primer) shall be placed on the silicone rubber bonding surface for 5 minutes.
3. Place the 601 on the surface to be glued and press it together for several seconds.
Instant glue, quick dry glue 601 storage: adhesive storage in place to avoid heat and light.
Instant glue, quick-drying glue 601 package :1*20G/ stick,1*1KG/ bottle.
KANGLIBANG is to creat solution for your problem with bonding silicone, welcome customer inquiry to us.