What glue does silicone use?
13 Aug 2019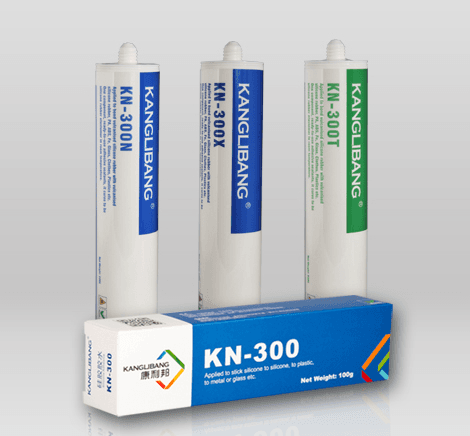 In daily life, we often see many items made of silicone. When making these products, we need to use special glue made of silica gel. So what kind of glue is better for silica gel and silica gel?
Of course, it goes without saying that sticky silica gel of course to use silica gel sticky silica gel special glue kn-300x silica gel adhesive instant glue, silica gel glue for translucent paste, excellent insulation, adhesion, moisture resistance, earthquake resistance, corona resistance, anti-leakage.So it has excellent resistance to hot and cold after paste curing (-60~250℃).
The specific steps of silicone glue kn-300x are as follows:
1. Prepare the required glue and glue parts.(material: silica gel and silica gel)
2. Clean the surface of the sticky or coated materials to remove rust, dust and grease, etc.Surface treatment with primer.
3. Apply the glue tip to the bonded workpiece.(stick the two silica gel sheets together), and wait for the glue to completely solidify.
KANGLIBANG is to creat solution for your problem with bonding silicone, welcome customer inquiry to us.