What are the glue with high temperature resistance
10 Dec 2019
Many silica gel products are used in high temperature in daily life.
High temperature resistant silica gel and metal nylon and other basic material packaging molding.
What is glue of glue of glue to stick silica gel resistance to high temperature?
Anglican high temperature resistant silica gel glue manufacturers produce high temperature resistant glue: high temperature silica gel glue, high temperature resistant silica gel glue.
Cl-24 series glue silica gel and metal nylon at high temperature.
It is recommended to mould and press at 170℃.
After the glue solidifies, the bonding effect is strong, and the bonding parts can be tested at 230 for 8 hours.
Products with SGS food grade certification.
Typical application in solid silica gel encapsulation process.
Kl-301 series is bonded to form silicone rubber at high temperature, and the glue is moulded and pressed to quickly glue the silicone tube under the connection machine at 170℃-190.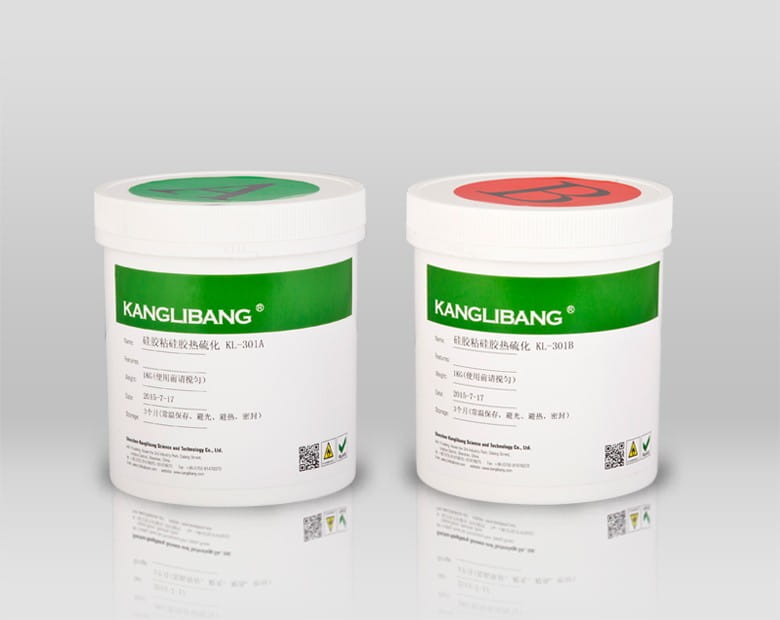 Typical application of food grade silicone products - food grade silicone tube docking.
High temperature resistant glue: cl-26ab series is suitable for bonding metal PC and other plastic with liquid silicone rubber at 140.
Suitable for platinum vulcanized silicone rubber products adhesive.
Baby products, especially for the PP, PPSU and other substrate have a good solution.
High temperature resistant glue: kn-300 series is suitable for gluing silica gel and metal plastic at room temperature.
After curing, the glue can withstand high temperature of 180.
This series of glues is typically used for bonding medical silicone rubber products.
KANGLIBANG is to creat solution for your problem with bonding silicone, welcome customer inquiry to us.