Usage of Silicone primer for K770 series
23 Aug 2019
Silicone treating agent is mainly used to improve the surface adhesion when the refractory material is bonded with silicone rubber. The most common treatment agent is used with quick-drying adhesive for P+R keys, etc. What is the use method of K770 series silicone treating agent with excellent performance?
K770 series are k770-1, k770-2, k770-3, k770-4 and k770-5, which are used in different bonding processes with quick-drying glue. It is not difficult to say how to use them, but they should pay attention to details, and according to different processes, the bonding methods will be different.
Usage of Siliconeprimer:
K770-5 treatment agent
1. In order to prevent rust prevention oil on the surface of the mold, toluene should be used to treat the Siliconesurface first.
2. In case of incomplete vulcanization, it can be completely vulcanized by secondary exchange at 180℃ for 45 minutes at high temperature;
3. Brush with K770 primer and leave it for 3-5 minutes to dry;
4. Apply quick-drying glue on the treated silicone rubber surface and apply pressure on the two bonded substrates appropriately;
5. Leave for a few minutes.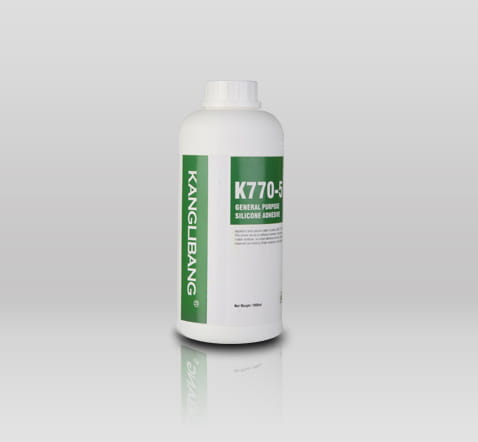 The usage method of Siliconetreatment agent is as mentioned above. It is not difficult to pay attention to details and standardize the operation.However, it is important to pay attention to these points during the bonding process: do not get into the eyes, mouth and nose;Use cover good cover seal, prevent volatilization and so on.
KANGLIBANG is to creat solution for your problem with bonding silicone, welcome customer inquiry to us.