The silicone strip adhesive kl-301ab can be heated and solidified to quickly bond the silicone glue
27 Sep 2019
In our life, we can always come into contact with something that sounds familiar but a little strange. For example, silicone gel, which we have heard of, has a wide range of USES. Besides common industrial fields, it is even used in the field of medicine.
In fact, in daily life, silicone in these places such as: cars, doors and Windows, cabinets, refrigerators, containers will appear as parts.
If the thing is used for a long time, the silicone strip is not strong, how to bond together?
KANGLIBANG recommends a kl-301ab for you.
Kl-301ab is a heating fast curing two-component with formed liquid silicone rubber glue. After curing, it has good adhesion to various substrates.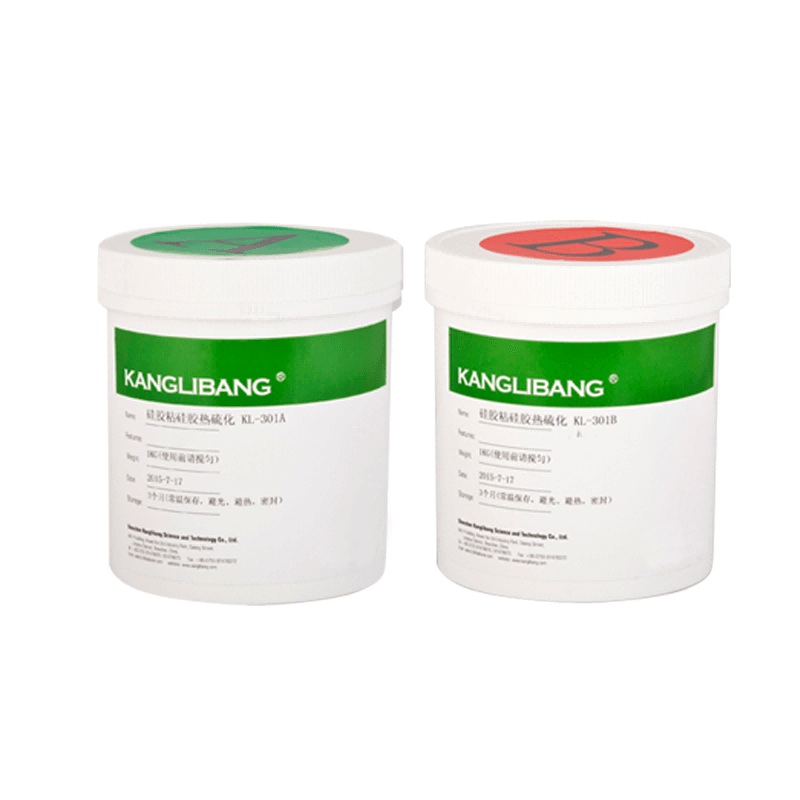 .
The adhesive has good flow support before curing.
With excellent electrical insulation after curing, it is used for bonding silica gel (silicone tube, silicone bar to adhesion), insulation, moisture-proof, shock-absorbing sealing or bonding of various electronic components.
If we use appliances, furniture, silicone strip is not strong, it is very easy to glue back.
In the process of use, you can refer to the instructions on the tutorial, follow the steps, will not feel very difficult.
KANGLIBANG tips, no matter what kind of glue is used, it will be stronger if you let it sit for a while before using it.