Silicone heat transfer glue
30 Mar 2020
Silicone heat transfer glue CL-26AB-1 is a kind of glue newly developed and produced by Kang Libang, a silicone glue manufacturer. It belongs to mold heat transfer silicone glue. The glue is very simple; the classic application of this glue in life is on the thermal transfer silicone logo.
Silicone heat transfer glue CL-26AB-1 is commonly used in unmolded silicone and TPU, silicone and cloth, silicone and PP plastic, silicone and PET, silicone and wood and other materials in the mold to heat vulcanize the molding glue. The glue and the adhesive can face water, salt spray, chemicals, grease, solvents and other harsh environments.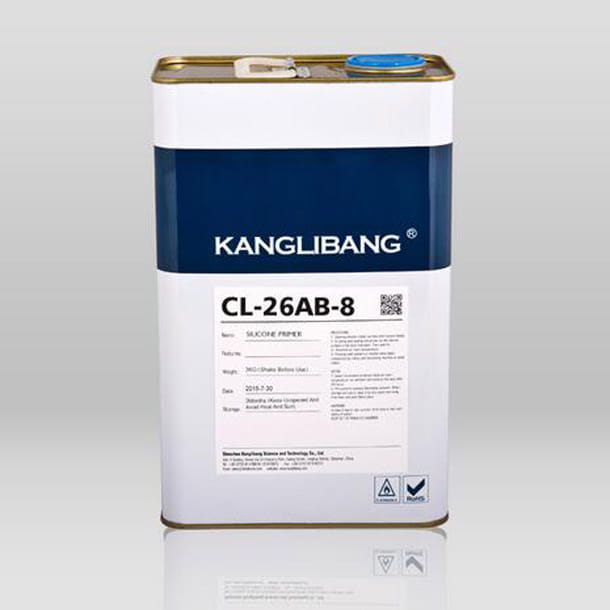 Process of silicone thermal transfer glue CL-26AB-1:
1. Surface treatment: The substrate is chemically treated with a solvent to remove oil and dust.
2. Glue coating: After mixing and mixing the two-component AB, use brush or dip, spray or screen printing.
3. Drying: Dry for 5-15 minutes at a temperature below 110 ℃.
4. Parking: bonding should be done as soon as possible after glue application, and it is best to complete it the same day. If you avoid pollution and contact with high temperature and humidity air, you can park for no more than 3 days.
5. Sulfurization: Roll uncured silica gel with substrate or vulcanize with hot air
KANGLIBANG is to creat solution for your problem with bonding silicone, welcome customer inquiry to us.