Room temperature silicone glue ABS does not white talk about silicone glue with what glue?
03 Sep 2019
Now silicone products are very popular, so silicone products manufacturers in the production process should be how to use the corresponding adhesive material glue?There are many kinds of silicone products: most of them are silicone adhesive other materials (silicone adhesive stainless steel, silicone adhesive silicone, silicone adhesive plastic, silicone adhesive PC), etc. These are the use of silicone adhesive special silicone adhesive agent!
Below special silicone bond silicone glue with the recommendation: quick-drying glue 601 + K770 silicone treatment agent 601 is a single type, high tenacity instant adhesives, suitable for metal, silicone rubber, and a variety of plastic (such as ABS, PC, TPU, etc.) of adhesive or glue, the glue is easy to operate, excellent high bonding strength and the pressure after the characteristics of rapid solidification.Used in combination with K770 series treating agent or cl-25 treating agent, it can be widely used in mobile phone P+R process.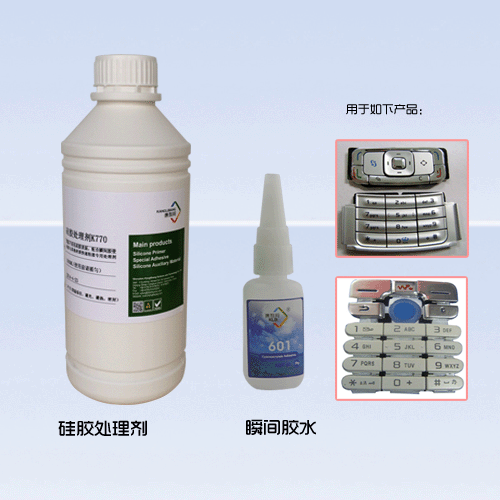 Physical properties of
Appearance: colorless and transparent liquid (dilute concentration can be adjusted as required)
Ingredient: cyanopropyl acid
Curing time: ≤30S (speed can be adjusted as required)
Viscosity: 80-110 mpa. S
Shear strength: ≥12Mpa
Heat resistance: 80 ℃
Peeling strength of metal and plastic: 180N/㎡
Properties: high viscosity, easy to control, no yellowing, low whitening, etc.
Application: soft silicone rubber,ABS resin, metal, plastic and other materials bonding.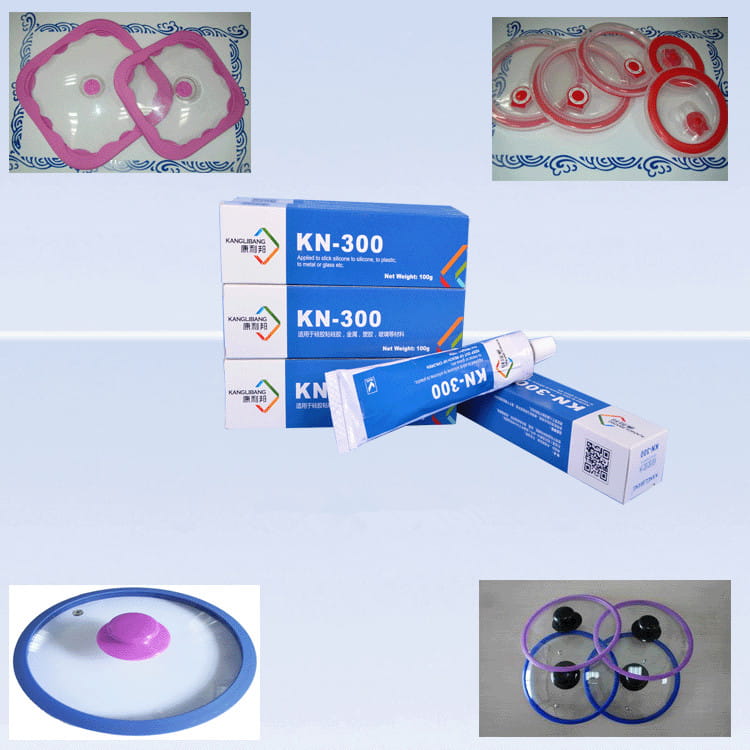 Method of use
1, the metal with mechanical sandblasting or sandpaper polishing after degreasing, or with toluene treatment.
2. Brush coating treatment agent (primer) shall be placed on the silicone rubber bonding surface for 5 minutes.
3. Place the 601 on the surface to be glued and press it together for several seconds.
KANGLIBANG is to creat solution for your problem with bonding silicone, welcome customer inquiry to us.