LSR liquid silicone adhesive toxic?
10 Sep 2019
LSR liquid silicone adhesive toxic?Liquid silicone adhesive refers to the liquid form, used for liquid silicone and metal, plastic glue together.[KANGLIBANG] cl-26ab silicone rubber adhesive LSR environmentally friendly and non-toxic, suitable for liquid silicone injection machine, heated to 90℃ to 120℃ in the mold of hot vulcanization bonding stainless steel, iron, aluminum alloy, metal plating;PET, PP, PVC, nylon, PC plastic, etc.Is used by hundreds of liquid silicone products manufacturers.
Is liquid silicone adhesive toxic?Environmental protection non-toxic
Liquid silicone, as a high environmental protection, non-toxic side effect, material LSR widely used in silicone kitchenware, baby products, PET protective film, high temperature tape, electronic products waterproof seal, mobile phone case, watchband, button, medical equipment and other fields.However, due to its soft, pure silicone products are now, so liquid silicone LSR often used with hard metal, nylon, PC, PVC/PET, PI, PP, PPSU plastic materials, etc.Liquid silicone can not directly adhere to these materials, often using imported silicone adhesive, but in recent years with the increase in costs, began to look for the domestic "silicone adhesive manufacturers."[KANGLIBANG] focuses on liquid silicone bonding for 14 years.Cl-26ab adopts the imported non-toxic silicone rubber adhesive material, which can directly replace the imported bonding effect, and has passed the international environmental protection certification.
Kl-301 LSR a type of silicone and silicone adhesive. Liquid silicone LSR used to bond solid silicone. It only takes 10 seconds to bond at high temperature at 180℃.With silicone to take over the machine and the use of manufacturing tools.Cl-26ab and cl-24s-8 are also suitable for bonding liquid silicone to metal.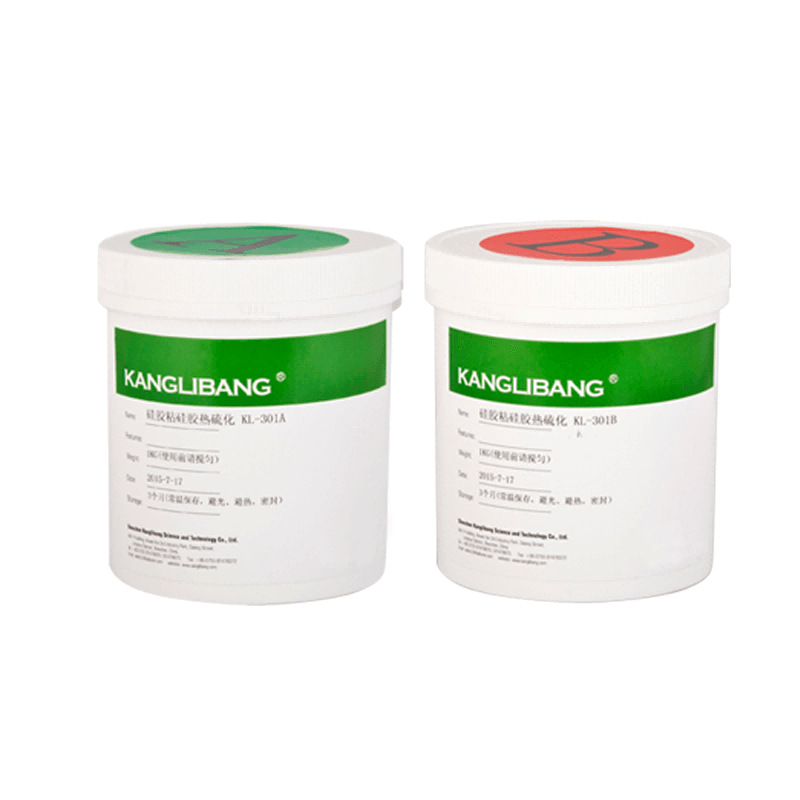 KANGLIBANG is to creat solution for your problem with bonding silicone, welcome customer inquiry to us.