How does silica gel stick PBT plastic - silica gel stick PBT glue
20 Sep 2019
How does silicone Overmolding PBT plastic?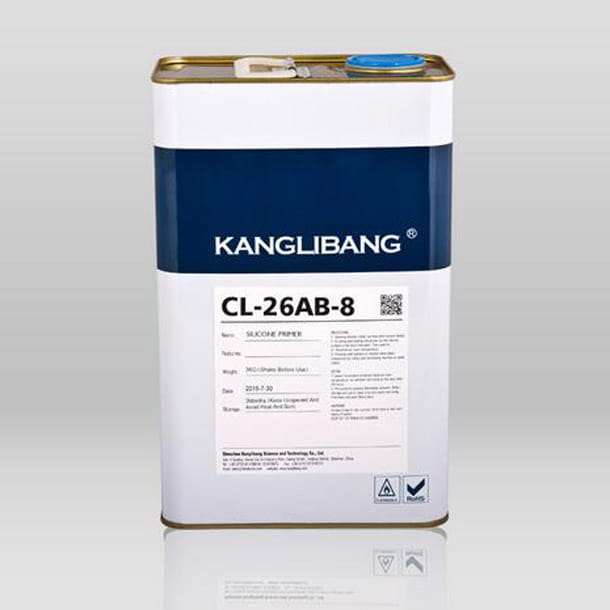 PBT plastics refer to Polybutylene terephthalate, which is difficult to be bonded. Special glue should be used for PBT and silica gel adhesion. [KANGLIBANG] cl-26ab-4 silica gel adhesion PBT glue is suitable for injection molding of hot vulcanized liquid silica gel, PBT and PC plastic spray.
【 xiamen 】 dozens of bathroom manufacturers liquid silicone package PBT shower project.
How does silica gel stick PBT plastic?
Use of silicone PBT glue
(1) to PBT/PC plastic to be bonded surface with sandpaper after grinding with alcohol thoroughly cleaned;
(2) according to the quality ratio 1:1 deployment of cl-26ab-4 silicone adhesive PBT (PC plastic) glue, brush and dry PBT, PC plastic surface;
(3) PBT, PC substrate into the mold.
Heating in the liquid injection machine to about 120℃, liquid silica gel and PBT, PC plastic integrated molding, curing for about 20 minutes.
Cl-26ab-4 silicone adhesive PBT glue
Suitable for liquid silicone or double 24 (peroxide vulcanization agent) silicone rubber and PBT, PC hot vulcanization bonding, liquid silicone core products are :1.
2. Medical care supplies and accessories: silicone catheter, throat tube, silicone tube, sensor, baby mask, adult supplies, etc.
Tableware daily necessities: silicone spatula, silicone brush, silicone spoon, silicone cake mold, silicone crisper cover, silicone gloves, etc. 4. Industrial accessories: silicone cable accessories, silicone seals, silicone valves.
KANGLIBANG is to creat solution for your problem with bonding silicone, welcome customer inquiry to us.