Application of polymer matrix composite in high voltage transmission line
12 Jun 2019
Polymer materials are widely used in high voltage insulators.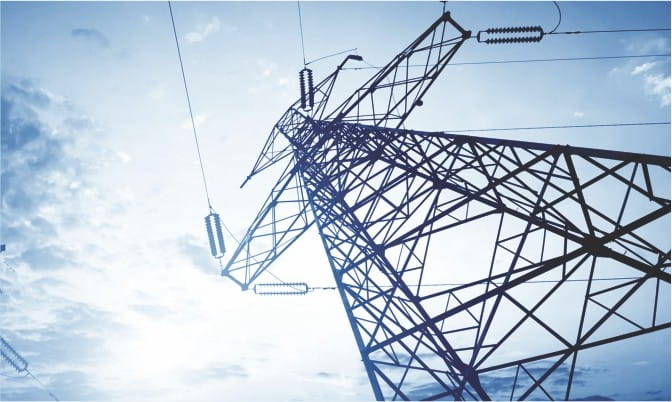 Polymer (GRP) composite materials have been widely used in composite transmission line insulators, transmission and distribution tower design and substation applications.
The first composite insulator was developed by general electric in the United States in the 1950s. Over the years, however, the technology has developed primarily in Europe and the United States as second - and third-generation insulators, in some cases supporting the most critical transmission lines in many parts of the world.
The design of composite suspension insulator is quite simple. The insulator relies on unidirectional GRP composite rod as the principle carrying component (figure 2). Rods, usually 15 mm in diameter, produce pultry-molded and voters with either polyester, vinyl ester or epoxy resin reinforced Eglass or electrically corrosion-resistant (FRP) glass (also known as born-free e glass) fibers. GRP rods are covered with a rubber shell material with multiple awnings. The purpose of the enclosure is to protect the GRP rod from the external environment (mainly moisture, pollution and corona discharge).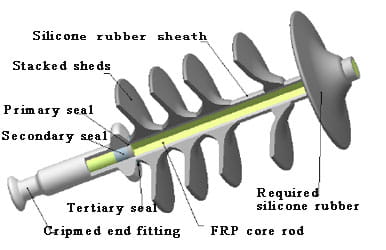 The main purpose of the stacked sheds is to increase the leakage distance between the live end of the insulator and the ground end, and to protect the GRP rod from the external environment. In modern composite insulators, the connector is usually crimp to the rod.
Although such insulators have many advantages over porcelain insulators (high mechanical strength-to-traction ratio, better damage tolerance, flexibility, good impact resistance, and easy installation), they can also fail due to broken members in mechanical use and fail due to flashover in electrical applications.
At present, polymer matrix composites have been widely used in high voltage insulator in high voltage transmission line. Silicone rubber is one of the important insulating polymer materials for composite insulator.
KANGLIBANG is to creat solution for your problem with bonding silicone, welcome customer inquiry to us.