The 31st International Exhibition on Plastics and Rubber Industries
22 May 2017
01
No.1 in Asia, No.2 on the world——The 31st International Exhibition on Plastics and Rubber Industries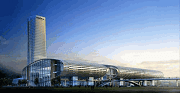 【 CHINAPLAS 2017 in Guangzhou】The 31st International Exhibition on Plastics and Rubber Industries exhibition was held in guangzhou, China from May 16 to 19, 2017.
Although the exhibition after the rubber exhibition brings together more than 3300 exhibitors from China and abroad, in conjunction with Germany, Austria, Italy, Switzerland, Taiwan, Japan, South Korea, the United States pavilion and other 12 countries and regions.
The 31st International Exhibition on Plastics and Rubber Industries has grown for 30 years, has become Asia's largest rubber and plastic, the exhibition also be acknowledged as the influence after the industry was the world's largest rubber show
▼
CHINAPLAS international exhibition, held annually, is in guangzhou in one year and in Shanghai in two years.
In 2017, the 31rd China International Plastic Rubber Industry Exhibition was held in Guangzhou
▼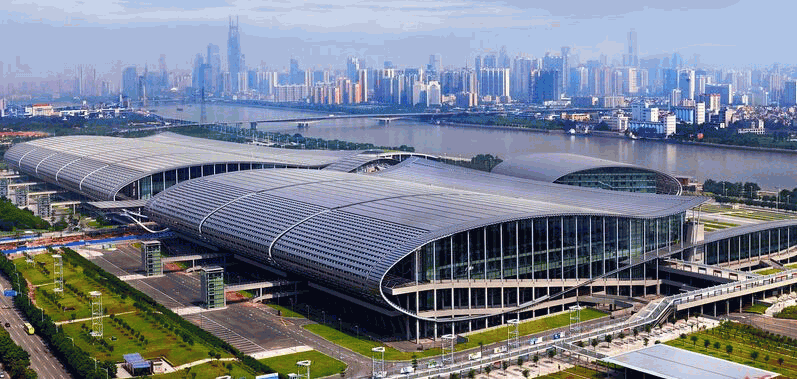 02
The first brand of organic silicon in China is in Guangzhou
Such a huge exhibition
How can we Kanglibang not in here?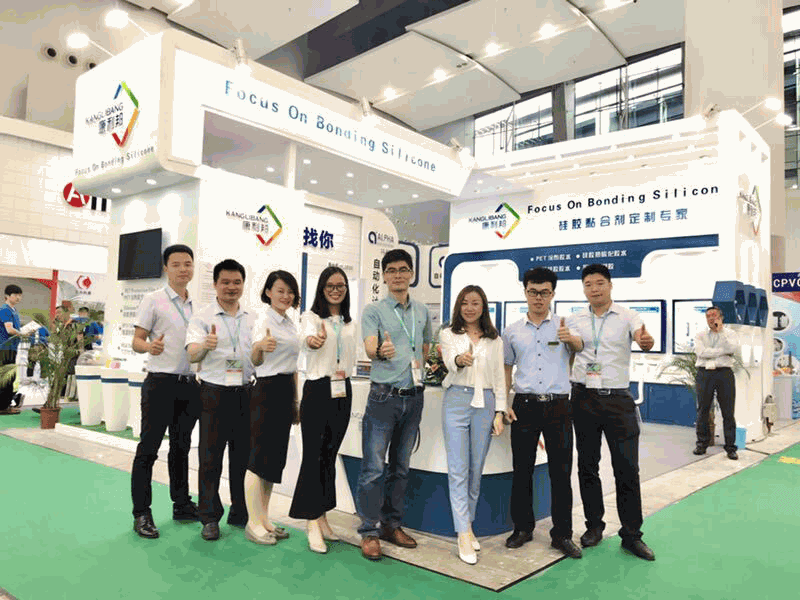 ▼
The 31st International Exhibition on Plastics and Rubber Industries
THE APPEARENCE OF PAZHOU EXHIBITION
▼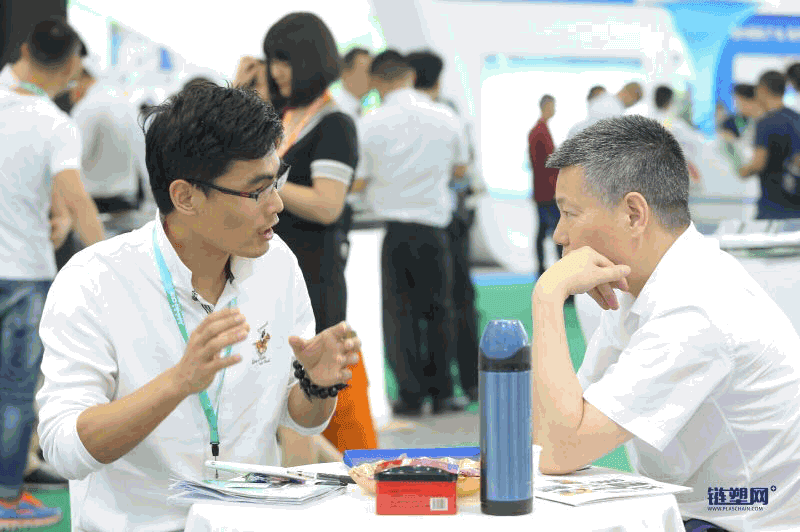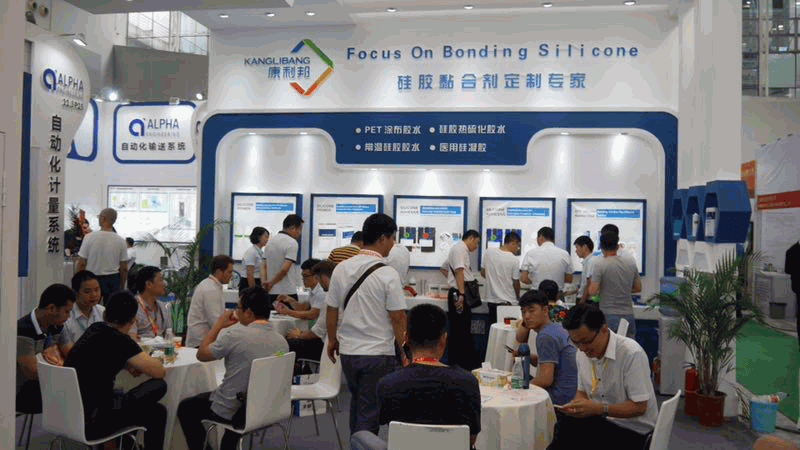 03
Kanglibang's 5 Lines in Guangzhou Exhibition
High temperature hot cured silicone rubber series
170 ℃ high temperature hot vulcanization silicone adhesive metal or nylon, resistance to high temperature 280 ℃, the food safety certification
Suitable for silica gel tableware, silicone rubber roller, compound insulator
▼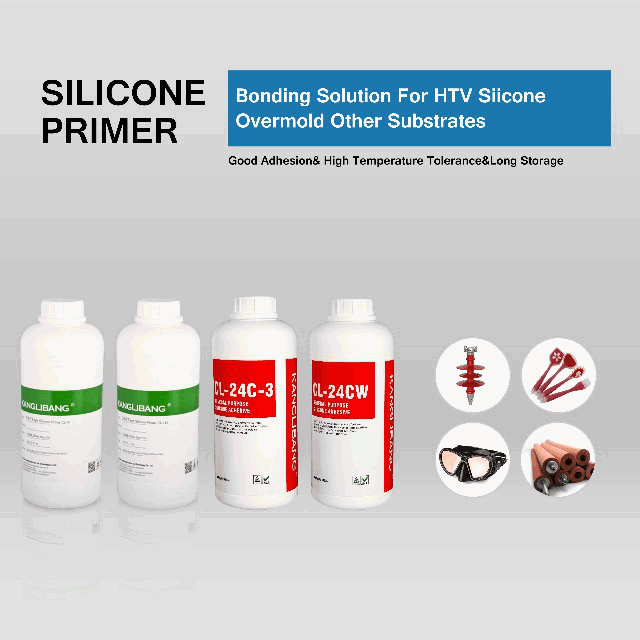 Low temperature liquid silicone rubber series(under 120℃)
Suits bonding liquid silicone to PC, GLASS, PA, METAL, PPSU, PET, TPU
▼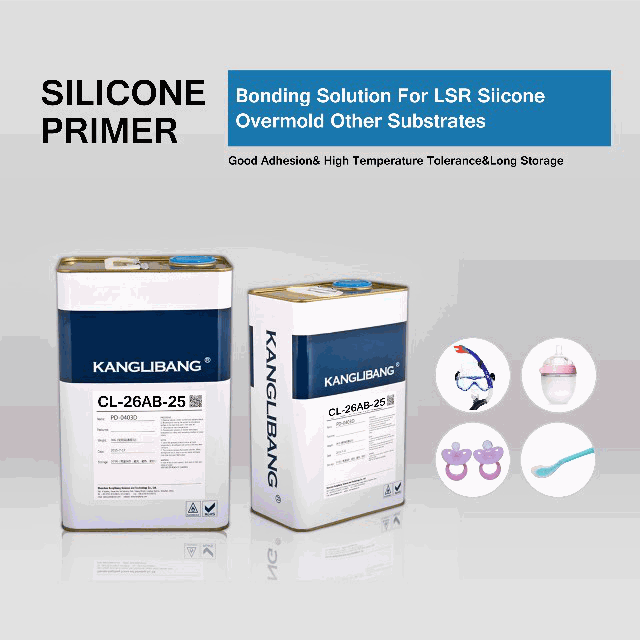 Phone Screen Protective Film Adhesive
No fog, No white dots, Super clean
High grade transparency, Light transmission rate 94%, Screen effect is vivid
The eyes don't feel sleepy when long tem exposure to PET screens
Apply for PET Screen Protective Films
▼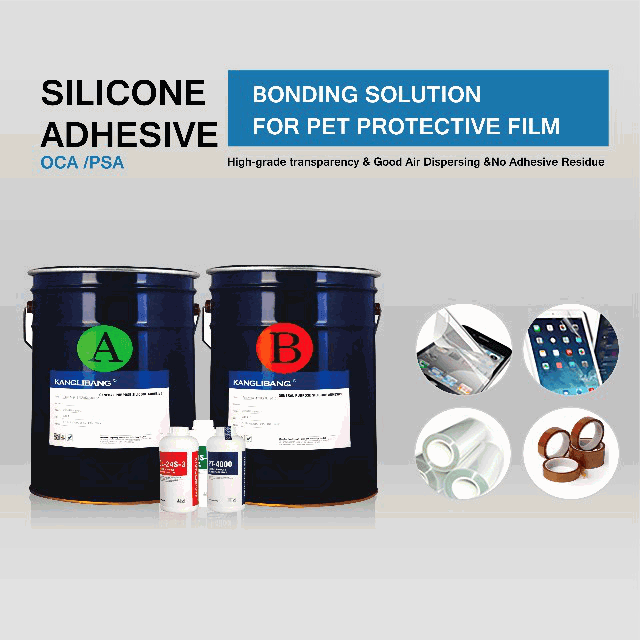 Silicone glue for medical grade
Very soft and low hardness, High transperancy, Medical grade and high pressure-sensitive adhesives
Apply for silicone bra, medical Scar treatment strips, fever stripes, etc
▼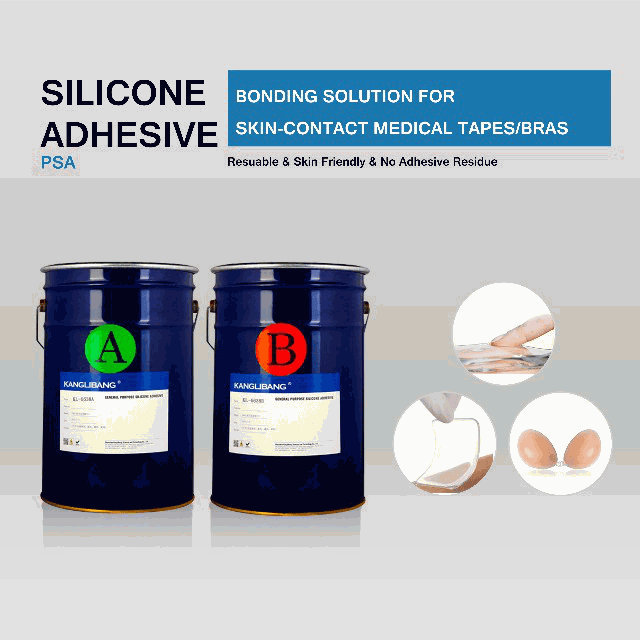 RTV Silicone Rubber
For medical grade, room temperature, waterproof,
inflaming retarding, heat conduction, insulation,
good seal and weather ability, low-odor
Apply for: silicone rubber to silicone rubber,
metallics and non-metallic material
▼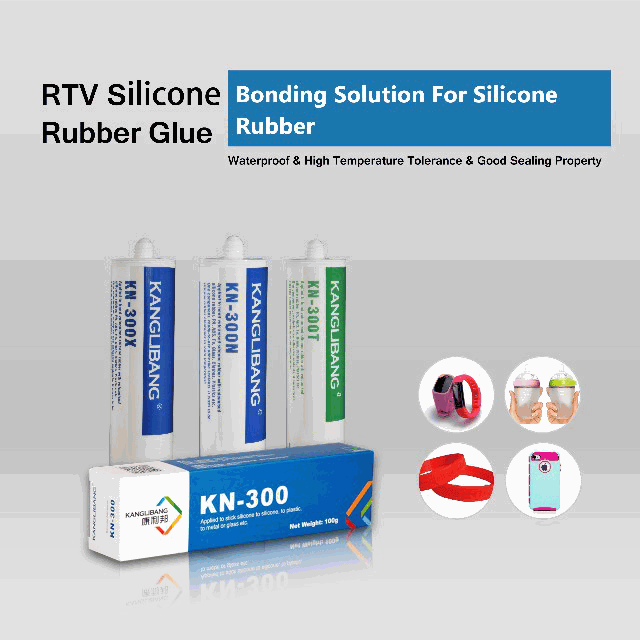 04
You just need me, I'm just professional
Kanglibang will work our all the problems
With your silicone bonding
▼
KANGLIBANG is based on your needs
Provide professional custom solutions for adhesive
▼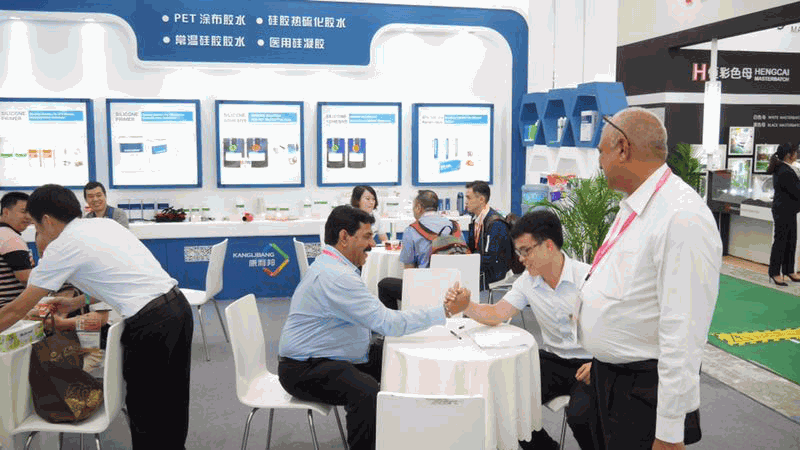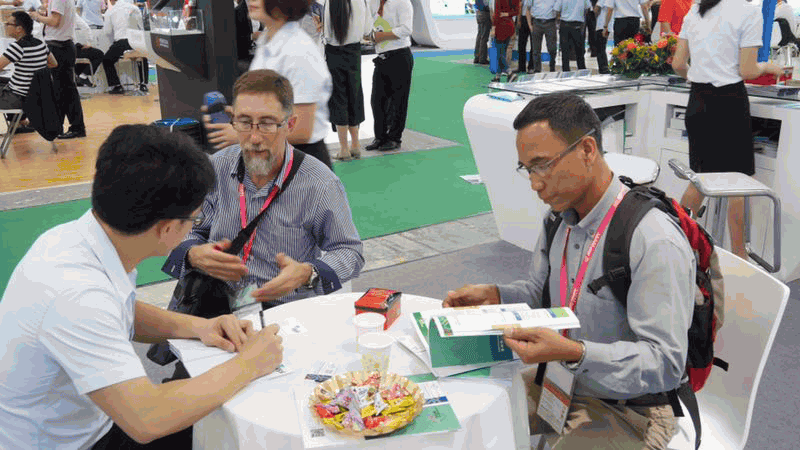 Kanglibang know the needs of customers at home and abroad in the exhibition
Provide professional adhesion solutions
▼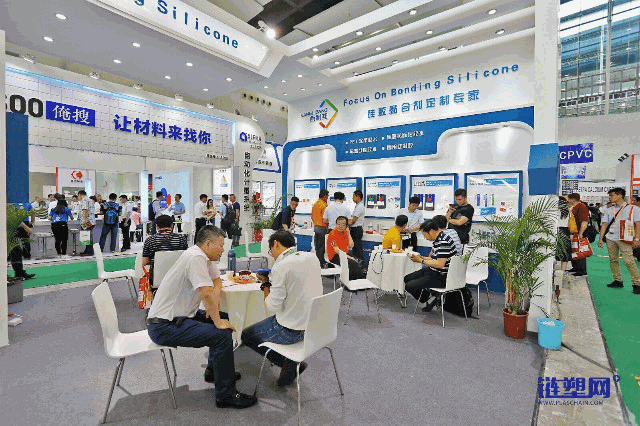 05
The end of the exhibition is not the end. It is the beginning of win-win cooperation
The 31st International Exhibition on Plastics and Rubber Industries
Kanglibang is still the most enthusiastic
We will send you the most sincere service
Let you feel satisfied when you back
▼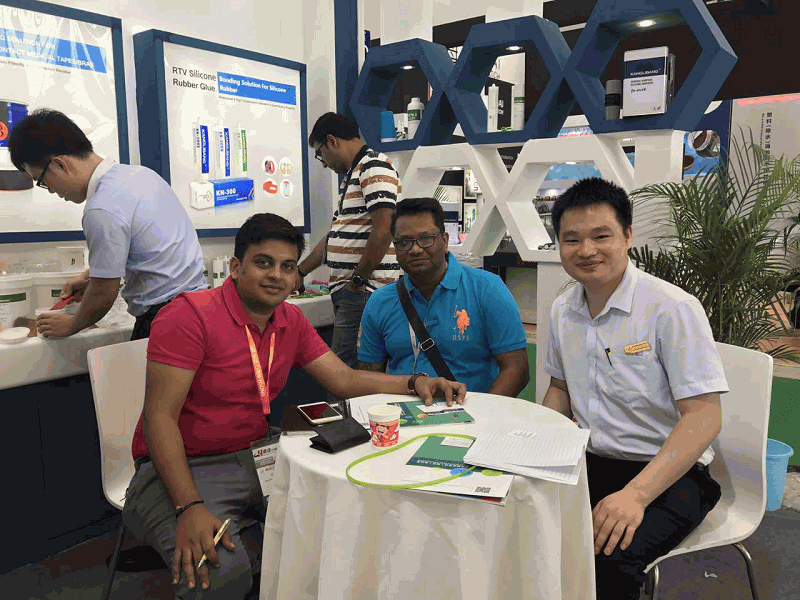 06
Say goodbye in guangzhou, say how are in Shanghai
The short separation is for better gathering
May 25th-26th, 2017
Kanglibang at the international convention centre(Shanghai, Hongqiao)s【Stand No.A03】
Holding the 13rd Shanghai「APFE」
We will bring various new presure sensitive adhesive for you
KANLGIBANG invites you sincerely!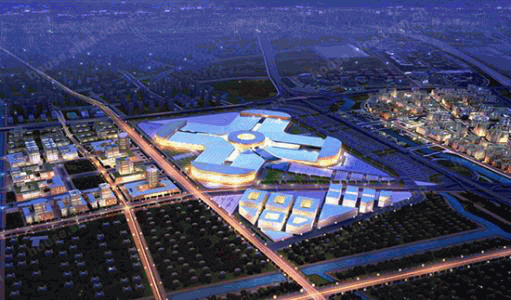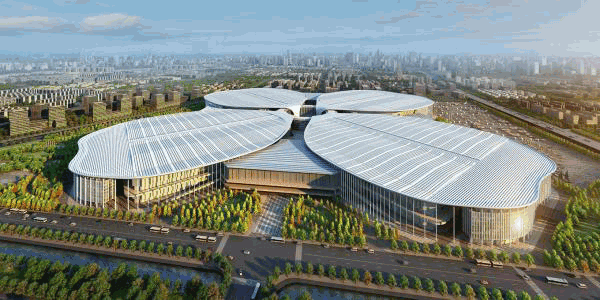 【Specialist in Organic silicone pressure sensitive adhesive 】
Kanglibang offering you professional and international adhesion agent in
The silicone adhesives for PET Protective film
hot belting film, graphite flake
Non-backing series OCA, High peel strength PU adhesives, Antistatic silicone rubber, medical silione gels, etc