vulcanized silicon adhesive metal treating agent
13 Mar 2020
The bonding process of silica gel and metal is bonding at room temperature, which is relatively good for adhesion. It can be bonded with kn-300 series slow-drying adhesive or instant adhesive (with silica gel primer).
But do you know what kind of glue or hot vulcanized silica gel is needed for hot bonding?
Today small make up to introduce you to cl-24s-3 this high quality silicone adhesive metal special primer.
High temperature hot vulcanization bonding in the field of silica gel kitchen utensils and appliances is more widely used to do the handle, hot handle and so on.
This process is the use of unformed silica gel in high temperature and metal parts in the mold in one vulcanization molding, of course, is certainly the need for a hot vulcanized silica gel adhesive metal treatment agent, can also be said to be glue, because it is playing a bonding role.
Cl-24s-9 is specially used for the above mentioned bonding situations.
Cl-24s-9 is a special hot vulcanized silica gel adhesive metal treatment agent, can make the two kinds of substrate from the original no adhesion, to the treatment of the adhesion of the tear silicone adhesive effect.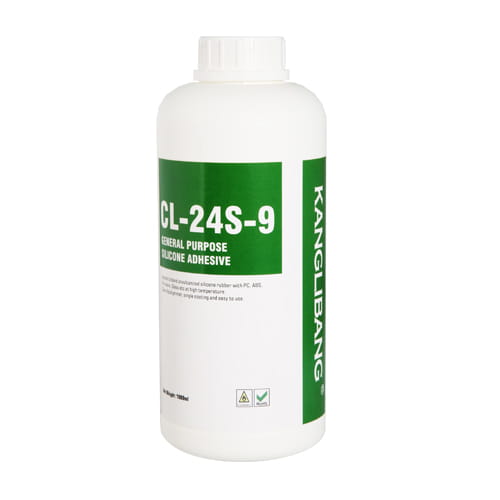 The base coating agent is a single component, a single coating, the process is very simple.
And bonding can withstand water, salt spray, grease and other harsh environment.
KANGLIBANG is to creat solution for your problem with bonding silicone, welcome customer inquiry to us.