silicone rubber bonded to metal stainless steel special adhesive
26 Feb 2020
Kanglibang has an instant glue model 406 that does not leave white when the silicone sticks to the metal.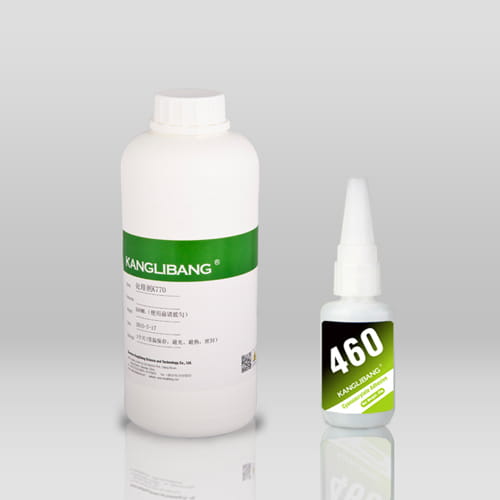 Because silicone rubber is belong to soft material, density is bigger general glue is more difficult to stick, and still be metallic piece (copper, aluminium, iron, stainless steel) stick, that is more difficult, configure glue has a way to be able to solve, and replace a few imports more expensive glue.
Help you solve the binding problem and can save more costs, why not.
If you encounter such material bonding, you can choose the 406 instant glue of concord glue, which is a metal and plastic bonding glue with super adhesive relay, commonly used in hardware factory, electronics factory, plastic factory.
Strong adhesive, not white hair.
Before bonding, it is necessary in order to use k770-3 treatment agent water for surface treatment of objects such as silicone rubber or plastic.
After the treatment, wait 5 minutes before gluing.
Ideal results can be reached in 10 minutes and optimal results can be achieved in 1 hour.
silicone rubber and metal sticks to white.
KANGLIBANG is to creat solution for your problem with bonding silicone, welcome customer inquiry to us.