silicone keypad
05 Jul 2019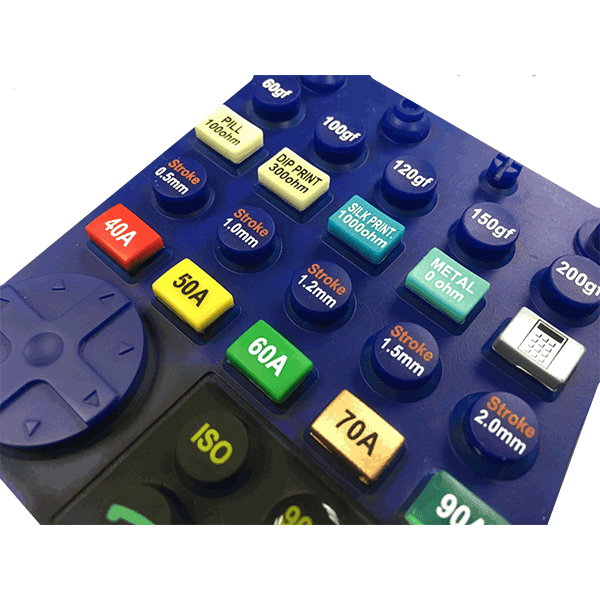 As its name suggests, silicone keys are made of silicone as raw material. Silica gel keys belong to a product category of silica gel products. silicone keys have excellent heat resistance, cold resistance, environmental resistance, electrical insulation, fatigue resistance and other characteristics.
silicone keypad are the main products of silicone products.
Mainly used in TV, air conditioning, VCD, DVD and other household appliances and related electronic industries.
1. Silicone keyboard is environmentally friendly, non-toxic, tasteless, and flexible;
2. Wear resistance, high temperature resistance, no deformation and other characteristics, can be used for a long time;
3. Smooth appearance, strong feel, is the real green environmental protection supplies;
4. Can do monochrome, bicolor, tricolor and mix with other colors;
5. The LOGO on the jewelry can be text, pattern or a combination of text and pattern;
role
silicone keypad as an accessory of electronic products, at the beginning, its main role is to protect the surface of products from scratch, dirty invasion.The silicone material is transparent, soft and elastic. It completely covers the machine and will not affect the operation of the machine.In addition, the silicone keypad is molded by the design of the mold, so the manufacturer will fully consider the controllability, to ensure that the silicone keypad covers the machine without the rubber cover.
KANGLIBANG is to creat solution for your problem with bonding silicone, welcome customer inquiry to us.