With what glue stick silica gel how to avoid silica gel stick plastic hair white
26 Jul 2019
Working in the silica gel industry for many years, small and large small contact with a lot of silica gel products factory, the production of silica gel adhesive plastic products, often have the boss to consult how to avoid the phenomenon of silica gel adhesive plastic white, because this is a very common problem in the application of adhesive plastic.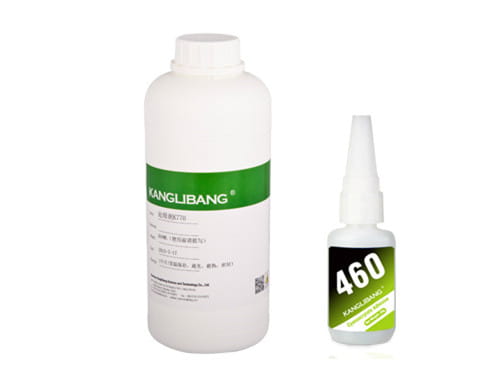 Not long ago, a customer called with this question.The engineer immediately tested the customer's product and finally came to the following conclusion: the white-out phenomenon of silicone sticky plastic can be solved very conveniently.
K460 + K770-2 treatment agent, K770/2 silica gel treatment agent for the improved many times, on the basis of K770 treatment agent, joined the reduce quick-drying glue grey mist effect, have to speed up the glue adhesive and improve whiteness, especially suitable for the silicone rubber surface treatment of the object, and a variety of difficult sticky material surface treatment, with low whitening quick-drying glue 460, can greatly reduce bleaching.
After the final customer applied this scheme, the bleaching phenomenon was significantly improved.
KANGLIBANG is to creat solution for your problem with bonding silicone, welcome customer inquiry to us.