Which glue is better for sticking to glass? Try Canny's silicone glass glue
20 Mar 2021
Which glue is better for sticking to glass? Try Canny's silicone glass glue
Silicone glue glass, Kang Libang glue is worthy of trust!
Double-layer glass refers to that the glass is divided into two layers when it is made, which can play a role in heat insulation and anti-scalding during use. It is composed of a cup lid + cup body + cup bottom. The raw material is high borosilicate glass. It is also a new type of environmentally friendly cup, which is becoming more and more popular.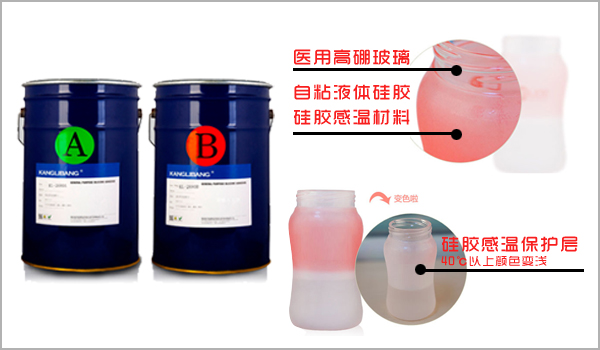 Silicone glued glass is generally molded and formed by hot vulcanized glue. The traditional production process is relatively cumbersome! It is cleaning the substrate again, adjusting the AB glue, and then baking, and then molding, trouble!
But don't worry, Kanglibang has successfully optimized the cumbersome production process and developed a primer-free glass self-adhesive. Under the condition of ensuring performance, the two links of primer and drying are removed. To a certain extent, the production efficiency of the production line is improved, and the labor cost is reduced!
Glass self-adhesive is an addition-formed liquid silicone rubber glue that cures quickly by heating. After being sprayed on the glass and cured, the substrate has good adhesion, high strength, high transparency, high temperature and humidity resistance. how about it? Great!
The above is the relevant answers to what glue should be used for double-glazed glass shared by Kanglibang. Kanglibang has been working in the silicone industry for many years and has cooperated with many well-known companies at home and abroad. If you have any questions about silicone, please feel free to contact us. , The following is our contact information:
Mobile/Whatsapp: +86-18838983837(Gary Lee)
Tel :+86 755 8147 8876-6032(ext)
Fax :+86 755 8147 8372
Slype: live:c83cf803830d9cfa
Email: export@klbsilicone.com / sales@bindsil.com / gary@bondsil.com / Coco@bondsil.com /
silicone666@kanglibang.com / sales666@klbsilicone.com