What kind of glue is used for silicone glue medical pvc tube
18 Mar 2021
What kind of glue is used for silicone glue medical pvc tube
Polyvinyl chloride, abbreviated as PVC in English, is the world's largest general-purpose plastic with a wide range of applications. The bonding of pvc and silica gel is often used in products such as medical tubes and braided tubes. So, the requirements for glue to stick silicone and pvc are relatively high.
What kind of glue is used for silicone glue medical pvc pipe? [Kang Libang pvc glue] Come to help!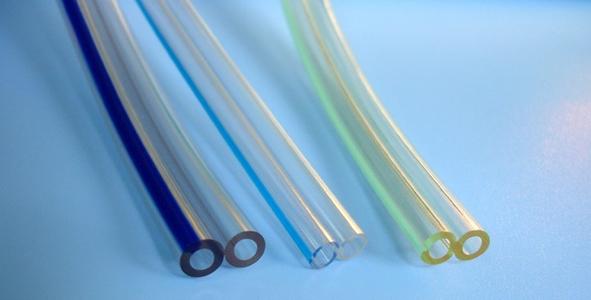 Generally, there are 2-3 bonding solutions for silicone adhesive plastic glue, and the same is true for silicone adhesive pvc, but there are only two: room temperature bonding solution and thermal vulcanization bonding solution.
Room temperature bonding: kn-300n, it can be operated at room temperature, can be applied by hand and can be machined (fast and easy but high cost), the bonding effect can be viewed 8-24 hours after bonding, if the order is not in a hurry, you can Consider this option.
Hot vulcanization bonding solution: silicone adhesive PVC glue CL-24S-1, suitable for bonding liquid silicone rubber, addition molded silicone rubber and PVC, and put it into the mold for injection molding or compression molding.
What kind of glue is good for silicone glue medical pvc pipe? You can choose according to the two bonding solutions provided by [Kang Libang PVC Glue]. For specific details, please call customer service at 400-611-9269. The sample application is also this