What kind of glue does liquid silica gel use to bond metals or plastics?
31 Jul 2019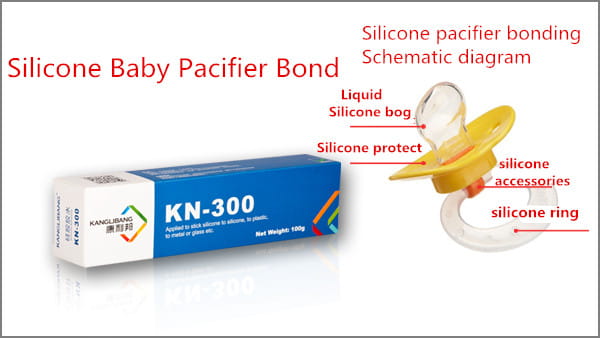 The nipple is made of latex, silica gel, liquid silica gel and other materials. With the living standard, the liquid silica gel nipple is the best seller in the market.This kind of nipple is non-toxic, tasteless and highly transparent.
[liquid silicone nipple with what glue stick] - pacifier variety often has many pieces of molding silicone nipple parts bonding belongs to the category of silicone glue stick silicone.Silica gel nipple glue is recommended to use kn-300x, high transparent silica gel glue. The environmental protection grade of glue is as high as that of medical treatment, and the bonded silica gel can pass the FDA safety certification.
Kanglibang silicone nipple glue - imported material, FDA environmental protection grade, high transparency, tasteless, flexible and flexible.
Liquid silicone nipple how to stick only 4 steps.
1. Clean the surface to be bonded;2. Gluing and bonding;3 pressure bonding at room temperature;4: the glue table is dry for 2 hours and completely cured for 24 hours.It is more efficient to use adhesive with the tool.
Note: do not move the glue out of position when the glue is not completely cured.
KANGLIBANG is to creat solution for your problem with bonding silicone, welcome customer