What kind of glue does liquid silica gel use to bond metals or plastics?
30 Jul 2019
Liquid silicone bond metal glue and liquid silicone bondplastic glue with what silicone glue?With more than 10 years of practical experience in liquid silica gel bonding, kanglibang lets you rest assured that there is no difficulty in silica gel bonding.
Liquid silica gel due to its high transparency, environmental protection and non-toxic characteristics, in baby supplies, medical supplies, diving goggles, electronic appliances, mobile phones, complex structure of accessories and other widely used.
Pure liquid silicone molding parts toughness and strength is not enough, so will use liquid silicone adhesive metal and liquid silicone adhesive plastic process, even liquid silicone package metal plastic process!
Kanglibang more than 10 years of professional development and production of silicone glue, for the liquid silicone glue bonding other materials application has been very mature and stable, cl-24s, cl-26ab three series of silicone glue stable supply of domestic major silicone products factory, in the industry quite prestigious!
For the platinum vulcanization system silica gel glue bonded by liquid silica gel, pre-coating silica gel glue on the substrate, drying and liquid silica gel integrated molding, silica gel vulcanization molding can achieve the best bonding effect, tear the degree of silica gel does not degum.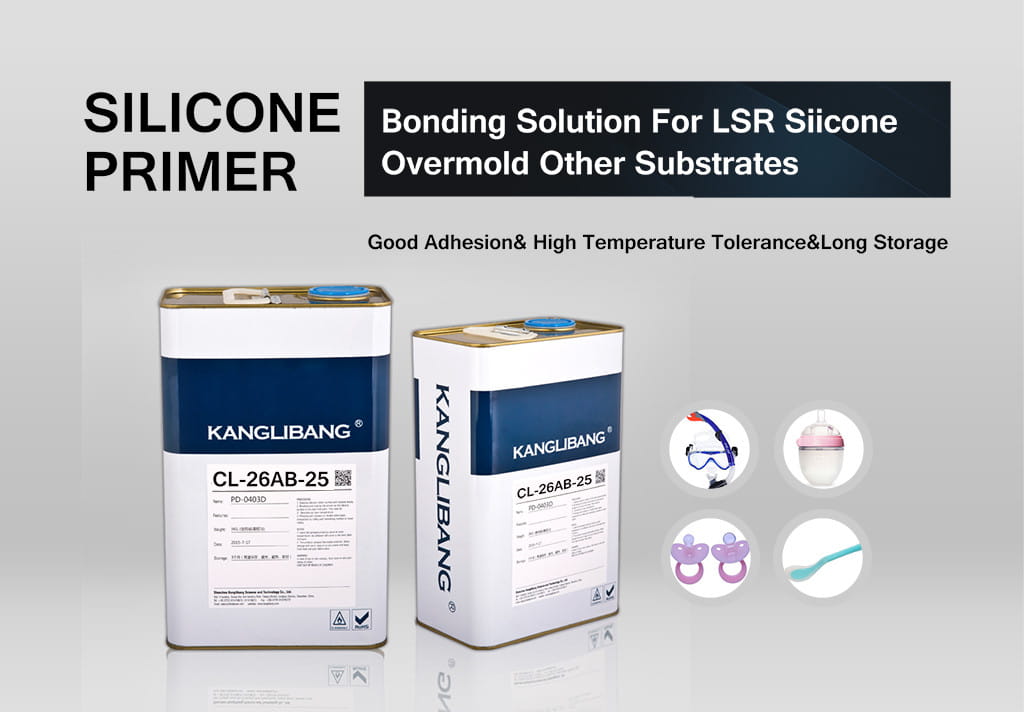 KANGLIBANG is to creat solution for your problem with bonding silicone, welcome customer inquiry to us.