What is a silicone insulator?
26 Aug 2019
What is a silicone insulator?Small make up estimate a lot of friends should be a little knowledge, small make up before is also rarely mentioned, today to give you popularity of silicone rubber insulator is actually very good insulation material!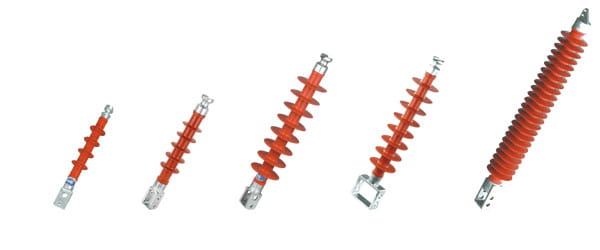 Insulators can be made of porcelain, glass or silicone rubber and are usually used in high-voltage wires.In today's era, with the development of The Times and the rapid growth of economy, electric power is gradually popularized in every corner, and the demand for high-voltage wire insulators is gradually increasing. Besides, the rapid development of silicone rubber insulators has gradually replaced ceramic insulators and glass insulators and become better insulators in this century.
Silicone rubber insulators can also be called composite insulators, because the composite design generally USES glass fiber rod or hollow core to improve mechanical strength, and the shell is made of silicone rubber, epdm, fiberglass or epdm.
Compared with traditional insulators, silicone rubber insulators have obvious advantages:
1. Lighter weight;
2. Reduce damage;
3. Improve seismic performance;
4. More flexibility in design;
5. Reduce installation cost;
6. Harder to use;
7. More beautiful line design;
For example, compared with porcelain suspension insulators used for high-voltage transmission and distribution lines, composite suspension insulators are very light in weight, which will reduce the pressure on high-voltage lines a lot. Especially in winter, the weight of snow will often crush the high-voltage lines, so composite insulators have advantages.
KANGLIBANG is to creat solution for your problem with bonding silicone, welcome customer inquiry to us.