What glue is good for silicone to bond to metal?
03 Sep 2019
According silicone to bond to metal to the size of the adhesive area, temperature resistance and color requirements, different kinds of glue can be selected.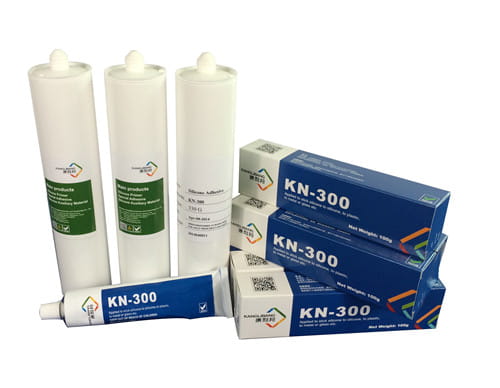 1. When the adhesive area is small and there are no requirements on color and temperature resistance, K770 silicone primer +601 glue (quick-drying glue) special strong adhesive can be used.
K770+601 special plastic special adhesive is mainly used for all kinds of hard adhesion materials with adhesive surface and small area mutual adhesion between different materials. It has the advantages of room temperature curing, easy operation, high adhesion strength, rapid positioning and high adhesion to all kinds of hard adhesion materials.The cured adhesive layer has excellent chemical properties such as water resistance, heat resistance, acid and alkali resistance, corrosion resistance, oil resistance and no bleaching.This product is environmentally friendly and non-toxic, in line with export standards.
2. Kn-300 series silicone adhesive can be used for large bonding area, transparency and high temperature resistance.
Conley KN - 300 series special silicone glue bond has outstanding resistance to high and low temperature and aging resistance, excellent electrical insulation and moisture, vibration resistance of their excellent adhesion performance in can widely bonded silicone and metal, nonmetal, such as plastic, wood, flannelette, glass material, after curing state of rubber is soft, transparent, high temperature resistant to more than 200 degrees, has excellent high temperature resistant and heat resistant water performance.It is mainly used for: silicone adhesive PC, silicone adhesive ABS, silicone adhesive PP, and other plastics, silicone adhesive metal (stainless steel, aluminum alloy, galvanized iron, copper, etc.), silicone adhesive glass, wood, leather, ceramics, etc.
KANGLIBANG is to creat solution for your problem with bonding silicone, welcome customer inquiry to us.