What glue does silicone PP milk bottle use to bond better?
10 Sep 2019
What glue does silicone PP milk bottle use to bond better?
Silicone and PP are non-toxic and tasteless, easy to color and heat, not easy to deformation, generally used in household appliances, such as hot water bottle basin and cup, many plastic baby bottles are made of PP material, [KANGLIBANG] liquid silicone adhesive PP glue.
Suitable for hot bonding of hard PP bottle mouth and soft silicone bottle body.
90℃ bonding firm only 20 minutes.
Silicone adhesive cl-26ab-3, a two-component, liquid adhesive with strong viscosity, can not only be used for platinum vulcanization agent vulcanized silicone and PP (after corona treatment) for hot vulcanization bonding, but also for platinum vulcanization agent vulcanized silicone and PA, metal, polyester fiber, TPU and other hard substrate hot vulcanization adhesive.
Brush rubber parts storage time is long, commonly used in silica kitchen supplies, silica diving supplies, baby supplies, silica miscellaneous parts, silicone rubber roller.
How does silicone bond PP ?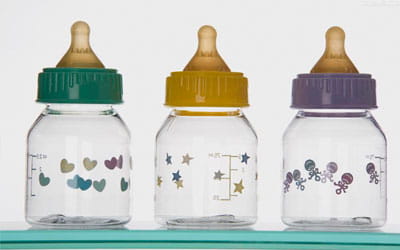 The use method of silicone glue is 5 steps
1. Surface treatment: the substrate shall be treated with solvent chemistry to remove grease and dust.
2. Glue coating: mix and stir AB components in 1:1 ratio and use brush coating or dip method, spraying method or screen printing.
3. Drying: bake for 15-20 minutes at 110-130℃.
4. Parking: the base material should be bonded immediately after the glue is completely volatilized to avoid pollution and contact with high temperature and humidity air.
5. Bonding: bonding unvulcanized silicone with base material or hot air vulcanization.
Silicone adhesive PP cl-26ab-3 vulcanized adhesive products after secondary sulfur can withstand 220℃ high temperature.
KANGLIBANG is to creat solution for your problem with bonding silicone, welcome customer inquiry to us.