What does pressure sensitive adhesive component have
02 Apr 2020
What does pressure sensitive adhesive component have
Take the example of silicone pressure sensitive adhesive.As we all know, it is composed of 1000g high-stripping pressure-sensitive adhesive, 1g low-stripping pressure-sensitive adhesive, silicone viscosifier, platinum vulcanization agent, bridging agent (coupling agent) and so on.But this pressure sensitive adhesive formula tens of thousands of, performance also vary, "KANGLIBANG" pressure sensitive adhesive according .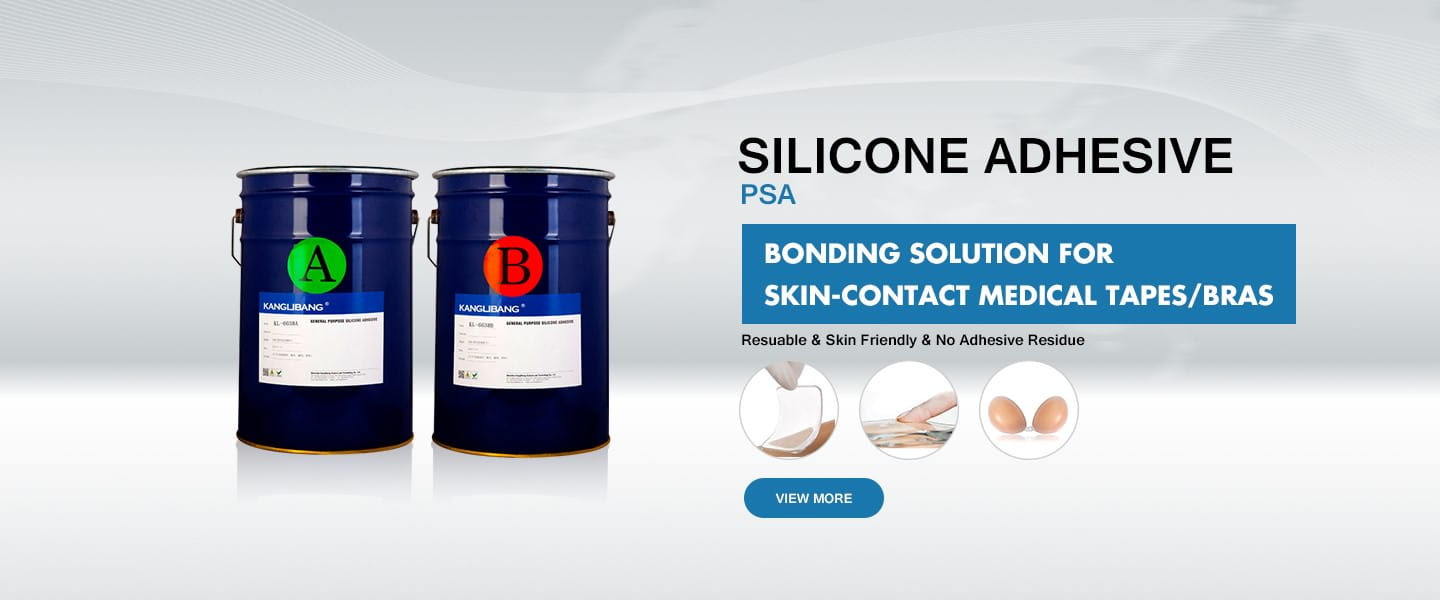 Pressure sensitive adhesive formula
Pressure sensitive adhesive in addition to the adhesive (the main raw materials), but also add viscosifier and other auxiliary substances.
Adhesive material (main material)
Pressure sensitive adhesive materials such as rubber or synthetic resin, its role is to give the adhesive layer enough cohesive strength and adhesive relay, the dosage is 30%-50%;Silicone pressure sensitive adhesive is mostly methyl vinyl silicone rubber material.
(2) the tackifier
Common viscosifier has rosin and its derivatives, petroleum resin, etc., its role is to increase adhesive force.Its dosage is 20%-40%;Corebundo USES silicone viscosifier kl-297 kl-298, etc.
(3) curing agent
A kind of adhesive curing materials, can make the adhesive curing speed, thorough.One of the silicone pressure sensitive adhesive is often added inside the platinum vulcanization agent, or the use of platinum water alone two schemes.
The first three are more important parts of pressure sensitive adhesive.The latter three can be added selectively.
(4) plasticizer
The plasticizer used for general plastic processing plasticizer, its role is to increase the quick adhesive layer.The dosage is 0-10%;
(5) stabilizer
General rubber, plastic agents are available, the role is to improve the service life, dosage for 0-2%;
6) filler (filling material)
The filler used for general plastic filler, the role is to improve the adhesive layer cohesion strength, reduce the cost, the dosage is 0-40%;
In addition, some pressure sensitive adhesive, also need to add viscosity regulator, solvent, etc.
KANGLIBANG is to creat solution for your problem with bonding silicone, welcome customer inquiry to us.