What are the silicone roller coating process - check the silicone coating process
08 Oct 2019
What does silicone drum cover gel process have?
Drum covering process: hot vulcanization, cold vulcanization 2 kinds.
The typical application of silicone coating process in the production of silicone roller can also be used for thermal bonding and normal temperature bonding.
The former is suitable for unformed silicone rubber and metal (iron, stainless steel) under the action of hot vulcanized silicone glue molding, which need to choose different kinds of vulcanizing agent and molding process different glue.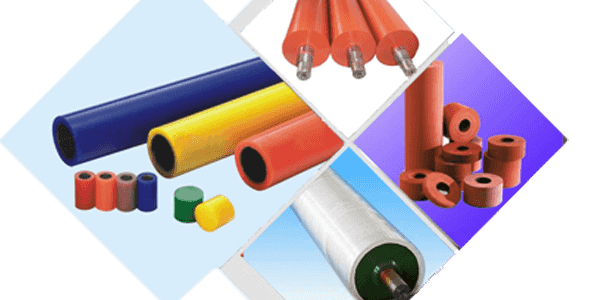 Double ditetrasulcanization agent, solid silicone rubber, cl-24s silicone water, low temperature and heat bonding molding;
Platinum vulcanizing agent, liquid (liquid) silicone rubber, cl-26ab glue, mold injection (injection) molding;
The latter glued the molded silicone plate to the metal material.
Brush two layers of adhesive, iron adhesive (metal primer), kn-300t silicone rubber adhesive.
Compared with hot vulcanizing drum coating, it is suitable for on-site production with less floor space and equipment, which effectively reduces the production input in the process of processing and production.
KANGLIBANG is to creat solution for your problem with bonding silicone, welcome customer inquiry to us.