What are the silicone adhesives?
06 Aug 2019
According to the performance, there are high-temperature silicone adhesive, plastic silicone adhesive, medical silicone adhesive, waterproof silicone adhesive and so on.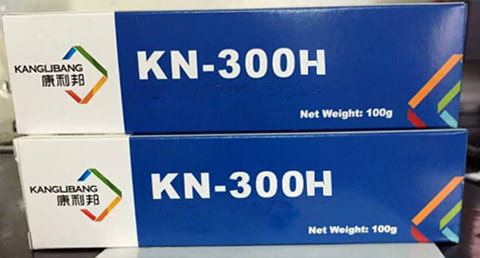 1. High temperature silicone adhesive -
A: suitable for special adhesive formed by silica gel and nylon or metal in high temperature mold above 170 degrees Celsius;
B: suitable for the bonding of silicone with metal or high-temperature plastic [PA/PC] at room temperature, and the bonding parts can pass the high-temperature testing.
Suitable for bonding PA/ABS/PVC/PC/PPSU/PP plastic substrate and silica gel.Support high and low temperature bonding according to different temperature resistance properties of plastics.Hundreds of silicone adhesives, for you to solve all the problems of silicone and plastic bonding.
3. Medical silica gel adhesive -- this is mainly used for medical silica gel tube adhesion at room temperature. Kanglibon kn-300 series specializes in solving medical silica gel adhesion problems.
4. Waterproof silicone adhesives - water resistant for special applications.Kn-300 series bonding products have good weather resistance and can meet the waterproof requirements of most customers.
5. Conlibon provides customized silica gel adhesive service.For your silicone bonding service!
KANGLIBANG is to creat solution for your problem with bonding silicone, welcome customer inquiry to us.