What are the characteristics of silicone adhesive
27 Feb 2020
silicone adhesive cl-24 series for a single component of transparent liquid, mainly for silicone rubber and metal (stainless steel, steel, copper, etc.), resin, glass fiber, ceramic hot vulcanization bonding effect, so what are the characteristics of silicone adhesive, do you know?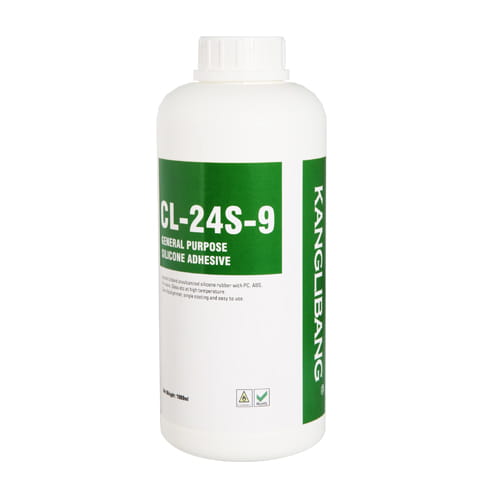 What are the characteristics of concord silicone adhesive cl-24 series?
Single component silicone adhesive, high temperature hot curing silicone adhesive, silicone and metal adhesive, silicone and nylon adhesive, high temperature resistant silicone rubber adhesive, etc.
The 9 main characteristics of silicone adhesive are as follows:
1. Easy to use;Applicable to different curing processes (plate curing, vacuum curing, curing by injection machine);
2.High activity, high bonding strength, high temperature resistant and non-toxic products;
3.High modulus, shock and vibration resistance;
5. Strong activity, high bonding strength and high temperature resistance;
6. Good thermal stability and uv resistance;
7. Resistance to moisture, weather (ozone, sunshine), chemical (acid, alkali, oil) and biological (fungus) attack;
Excellent electrical performance and other characteristics, safe use, more environmental protection;
8.Preferential price, wide application and high quality.
KANGLIBANG is to creat solution for your problem with bonding silicone, welcome customer inquiry to us.