What are the advantages and disadvantages of medical pressure-sensitive adhesive
26 Jul 2019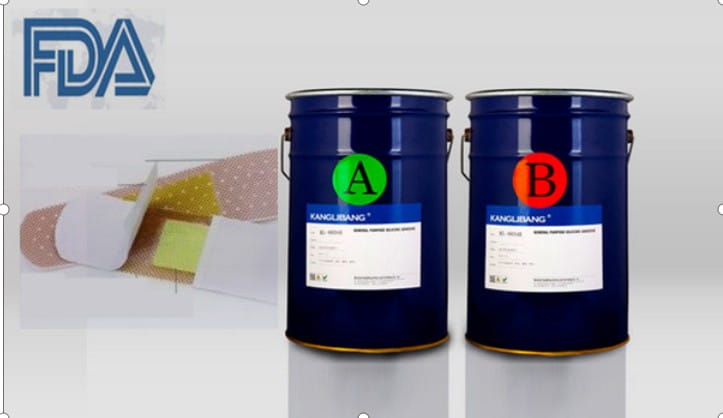 What are the advantages and disadvantages of medical pressure-sensitive adhesive?Medical pressure-sensitive adhesive is a kind of adhesive that is sensitive to pressure. At the same time, it has high environmental protection grade and can be used for medical use. It has good compatibility with skin or drugs and has good drug release control ability.Chloroprene according to pressure sensitive chloroprene.Among them, bio-glue, hot-melt glue and silicone gel are all good medical pressure-sensitive glue.Concord today to compare the advantages and disadvantages of these three kinds of pressure sensitive adhesive.Kanglibang's kl-6635/6638 series of medical pressure-sensitive adhesive are widely used in invisible bra, scar patch, breast patch and other products.
Medical hot melt pressure sensitive adhesive
Mainly by synthetic rubber and resin and rubber oil mixed heating melting state coating on cotton paper, cloth or plastic film and other substrate made of a new adhesive tape, low cost, the disadvantage is that viscosity is affected by temperature is more obvious.Hot-melt pressure-sensitive adhesive is the third generation of pressure-sensitive adhesive after solvent and emulsion.The main ingredients of medical hot-melt pressure-sensitive adhesive are base material, plasticizer, viscosifier, filler, antioxidant and thermoplastic elastomer.
Medical bio-pressure sensitive adhesive
Medical pressure-sensitive adhesive: it is a colorless or light yellow liquid formed by ternary polymerization of endenic acid and acrylic acid.Good pressure sensitive connection.IBCi0 stripping strength (23T'.))2U11 f2Smri.4U C 15}s after application to polyethylene or polyurethane film.Through biological tests of cytotoxicity, skin irritation, systemic toxicity, dissolution and allergy, it meets the requirements of class ii medical supplies, and can be used as glue drilling materials for medical adhesive, medical tape, surgical film and surgical cutting private tape, sanitary napkin and diaper, etc.
Medical silicone pressure sensitive adhesive
The kl-6635 and kl-6638 series silicon gels independently developed by concord are used for invisible bra, scar patch, breast patch and other products.No irritation to the skin, good permeability, adding drugs can effectively release;The former pressure-sensitive adhesive is cured by heat at high temperature, while the latter is cured completely in 4-8 hours at room temperature.It is a good kind of medical pressure-sensitive adhesive without small molecule precipitation during curing.
There is no uniform standard for the quality of medical pressure-sensitive adhesive: currently, these pressure-sensitive adhesives are widely used in different markets, and it is believed that new medical pressure-sensitive adhesive will be added with the development of technology.
KANGLIBANG is to creat solution for your problem with bonding silicone, welcome customer inquiry to us.