What adhesive does silica gel tube
20 Sep 2019
What adhesive bongding silica gel tube ?
What is the use of silicone adhesive?
Silicone tube in life is a common role of oil, water, gas conveyor, and the length of the extension of the silicone tube is limited, if you want to make the growth of silicone tube need two silicone tube bonding, then silicone tube bonding process with what kind of adhesive?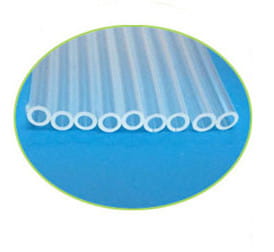 Silica gel tube is one of many silica gel products, ozone resistance, uv resistance, radiation resistance and other characteristics, special silica gel made of silica gel tube has oil resistance.
Silicone tube is basically a long time and liquid contact, so in the choice of adhesive, in addition to the adhesive viscosity strength, also need to consider whether the adhesive can be sealed, waterproof.
Kl-301ab is a two-component silicone adhesive that can be cured quickly after heating. It has good fluidity before curing and excellent adhesion after curing.
The 1:1 weight ratio is mixed and mixed, and the glue is heated at 170 ° c for 10~15 seconds. The glue at the joint of the silicone tube solidifies into a silicone elastomer, with a elongation at break up to 450% and a high temperature resistance of 200 ° c. it is also widely used in silicone sealing ring, electronic components and other processes.
KANGLIBANG is to creat solution for your problem with bonding silicone, welcome customer inquiry to us.