Use method and precautions of sticky silicone quick-drying adhesive
11 Mar 2020
Silicone quick-drying adhesive, the use method of silicone quick-drying adhesive and precautions, I believe that many people have used quick-drying adhesive, also known as instant glue, there are many common places, various types of quick-drying adhesive are suitable for various Material bonding, do you know about the instant glue that sticks to the silicone, today I will talk about it in detail.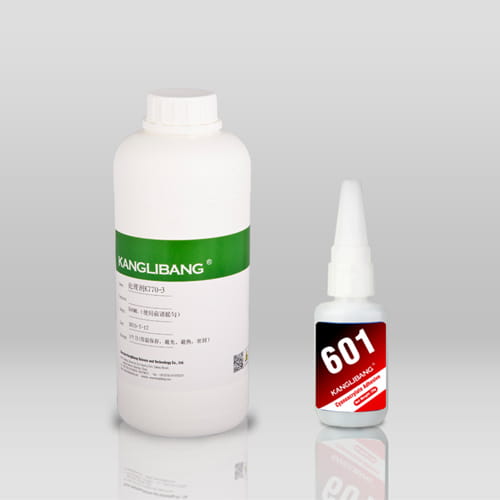 Silicone quick-drying adhesive: Generally, it is more commonly used for bonding small areas and high hardness silicone products. Silicone jewelry, toys and more. It has fast bonding speed and easy fixing. Quick-drying glue is still very popular in the market, because it adheres quickly and the effect is good.
Use method and precautions of viscous silicone quick-drying adhesive:
1. Remove dirt, rust and oil from the surface of metal parts; clean with a clean cloth and alcohol.
2. Glue points on the product, and then press the other side of the product tightly.
3. In general, the adhesive can be fixed within 1 ≤ 20 seconds, and the adhesive parts cannot be separated or moved during the bonding process, otherwise it will affect the bonding strength.
The amount of glue is suitable for forming a thin film after gluing. The amount of glue is too small, the adhesion is not enough, the amount of glue is too large, the curing speed is slow, and the whitening is serious.
KANGLIBANG is to creat solution for your problem with bonding silicone, welcome customer inquiry to us.