Thermal curing agent of silica gel
13 Nov 2019
Hot vulcanized silicone rubber with what treatment agent?
Silicone vulcanization process can be divided into 2 types: hot vulcanization and cold bonding.
Under the high temperature of 170, the hot vulcanized silicone rubber compound is molded into metal, nylon and other materials under the action of double pentapulcanization agent, cl-24 silicone glue and cl-24s-3 silicone hot vulcanization treatment agent.
It has the characteristics of concrete bonding and no glue opening at the edge.
Silicone hot curing agent - improve the silicone glue adhesive relay.
Cl-24s-3 silicone primer can effectively improve the adhesion of silicone glue relay, the usual method is as follows: brush on hard metal (such as carbon steel, stainless steel, aluminum, aluminum alloy), nylon (pa6/66) and other substrate surface.
It then uses in vulcanizing machines or injection molding machines.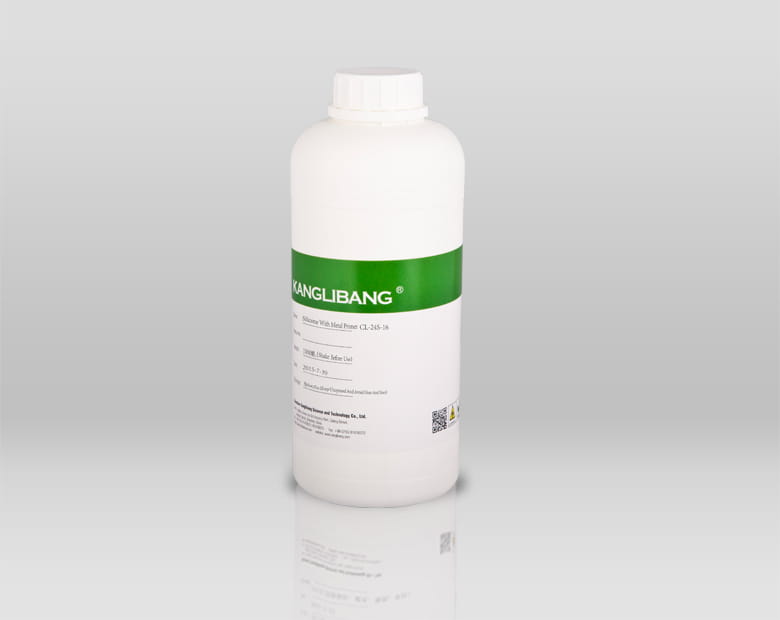 Under the action of 90℃-140 low temperatures hot vulcanized silicone rubber + silicone platinum vulcanization agent cl-26ab silicone glue, cl-24s-8 silicone treatment agent, injection molding or molding.
It is a mutual process of liquid silicone bonding metal plastic composite products.
Secondary vulcanization is available below 140.
Ganglion also provides: silica gel surface treatment agent,3m silica gel treatment agent, silica gel back adhesive treatment agent, silica gel heat transfer treatment agent and other silica gel treatment agent products!
KANGLIBANG is to creat solution for your problem with bonding silicone, welcome customer inquiry to us.