Suitable for silicone glue
12 Sep 2019
What kind of glue is suitable for silicone glue?
In fact, the glue suitable for silica gel has the points of slow drying, quick drying and vulcanizing glue, which are all specially designed for silica gel bonding.
At the same time of choosing the glue suitable for silica gel, we should know whether the bonded silica gel is formed, what is the material of the adhesive, how big the adhesive area is, the requirements for the adhesive (such as: waterproof, high and low temperature resistance, strong viscosity), etc., only by knowing these information, can we choose the glue suitable for silica gel.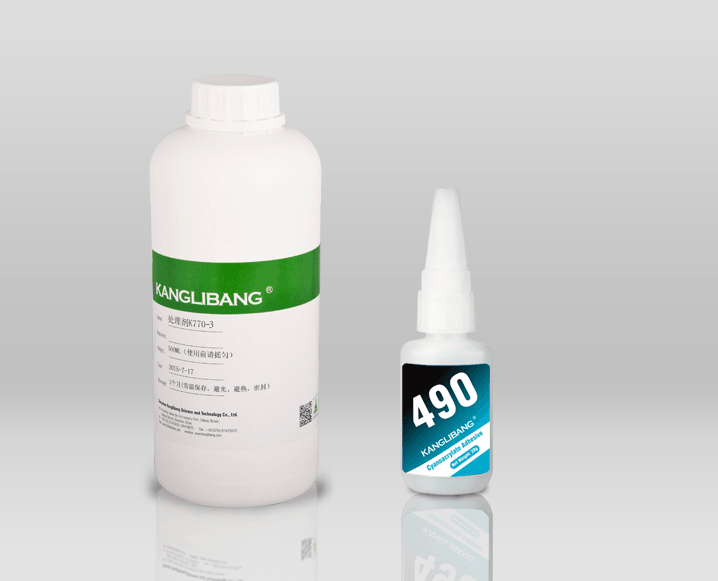 Just after the May Day holiday, we welcomed a customer who was looking for a glue suitable for silica gel. Mr. C, the customer, found our customer service through our alibaba.com and inquired about the price of a hot vulcanized glue.
In Mr C communication with customers, we call understand that Mr C process is molding silicone bond PA, just want to find a good adhesion, don't appear albino glue, and hot vulcanization glue is not suitable for Mr C molding silicone products, we would recommend for Mr C a strong viscosity, low bleaching, not yellow quick-drying glue series 490 + K770 treatment agent, in our customer service details with Mr C hot vulcanization glue with 490 quick-drying glue application and performance,
Mr. C directly ordered 5 pieces of 490 (20g) glue and a bottle of k770-3 (500g) treating agent from us.
Customer's demand is the target we pursue. We will only sell the silicone glue suitable for the process to the customer, and will not sell the silicone glue unsuitable for the process to the customer at will.
KANGLIBANG is to creat solution for your problem with bonding silicone, welcome customer inquiry to us.