Stick what glue effect is silicone skin pad better with?
29 Sep 2019
Silicone leather pad with a certain degree of flexibility, excellent insulation, compression, natural surface viscosity, specially for the use of gap heat transfer design production.
So what glue effect can bond silicone leather pad to be better?
Two days before the boss sun to KANGLIBANG, want to buy a soft is shown after curing, curing speed and can resistance to high temperature of food grade glue, because he has a batch of silicone leather cushion need to produce, and boss sun said he had to buy a batch of sticky.
silicone leather cushion glue:
1, the hardness after curing some big, very affect the quality of the product.
2, long time high temperature bonding is not firm.
For this reason, the research and development department of KANGLIBANG recommended the kl-301ab glue to boss sun after discussing the problem of what glue to use for the silicone leather pad.
Kl-301ab adhesive silicone leather pad glue
1. Transparent food grade, high temperature resistant;
2. Glue at 180℃ for 10 seconds, and the joint is firm;
3. The softness of silicone skin after bonding will not affect the softness and performance of silicone skin.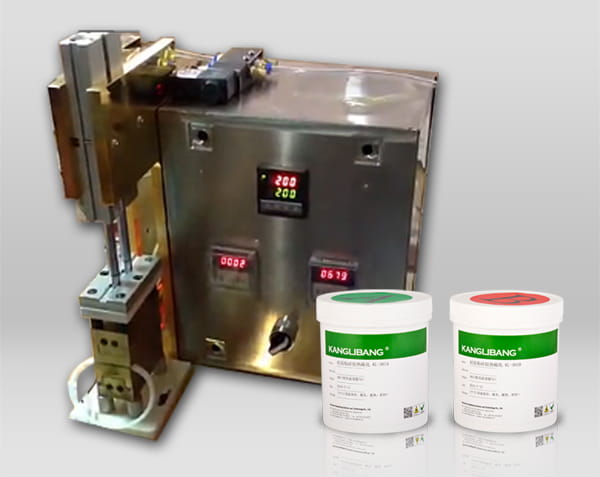 KANGLIBANG focus on silicone glue r & d production for 12 years, the owner of advanced technology and experience, in line with the slogan for customers to solve adhesive problems has been growing, progress.
What glue to use to stick silicone leather pad, boss sun was recommended by KANGLIBANG for trial, but extremely satisfied, immediately with KANGLIBANG became a long-term cooperation agreement.
KANGLIBANG is to creat solution for your problem with bonding silicone, welcome customer inquiry to us.