Slow dry silicone glue how long can be done
19 Sep 2019
Kn-300, commonly known as RTV silicone glue, is a kind of slow-drying glue compared with instant glue like 502. It is made of silicone resin, silicone cross-linking agent and siloxane polymer according to a certain formula.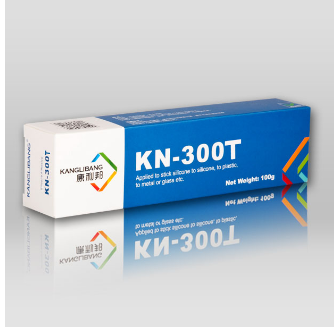 Dry for 30 minutes and completely cure for 24 hours.
What does silicone glue add to dry slowly?
The content of silica gel cross-linking agent is proportional to the curing speed of glue.
Slow dry silicone glue how long can be done
[kanglibang] sticky silicone glue that dries slowly refers to kn-300 series, at 25℃ room temperature, the humidity is about 65%, absorb moisture in the air vulcanization molding surface dry (skin) in about 30 minutes, 12 hours of stable adhesion, after 24 hours of glue completely dry (curing)!
What does silicone glue add to dry slowly
(1) slow dry silica gel glue curing speed silica gel cross-linking agent content and glue curing speed is proportional to the higher the content of curing faster.
(2) sticky silicone instant glue is to control the instant glue accelerator, add more speed.
(3) protective film with silicone glue and anchor agent kl-298 add proportion.
In addition to the formula can change how long the silicone glue can work, but also with the environment such as temperature, humidity, curing conditions.
Sticky silicone slow - drying glue support customization.
Kanglibang silicone glue manufacturer, can support the customized service for the slow dry glue and fast dry glue.
KANGLIBANG is to creat solution for your problem with bonding silicone, welcome customer inquiry to us.