Silicone rubber adhesive kl-301ab
10 Oct 2019
Silicone rubber adhesive, is a kind of silicone rubber and other substrate adhesion special glue.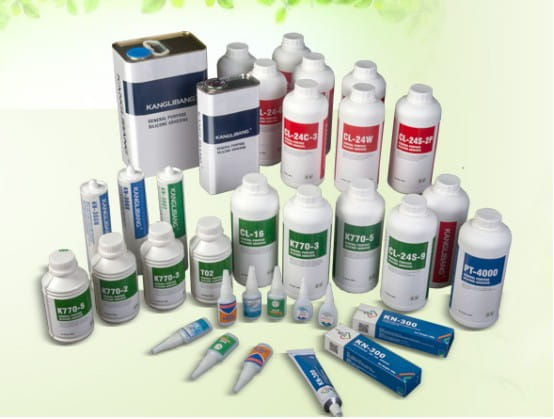 Silicone rubber is also known as silica gel, KANGLIBANG today we recommend a suitable for molding silica gel and silica gel (not shaped silica gel) hot vulcanized bonding. hot vulcanized silicone rubber adhesive -- kl-301ab
Kl-301ab, a hot vulcanized silicone rubber adhesive, is a kind of two-component liquid silicone rubber glue that can be quickly cured by heating. After curing, it has good adhesion to various substrates.
The adhesive has good flow support before curing.
Excellent electrical insulation after curing.
It is commonly used in the bonding of silica gel (silica gel tube, silica gel bar to adhesion), insulation, moisture-proof, shock-absorbing sealing or bonding of various electronic components. Platinum catalytic extrusion of silica gel has the best bonding performance.
KANGLIBANG is to creat solution for your problem with bonding silicone, welcome customer inquiry to us.