Silicone paste double-sided adhesive common problems
21 Jan 2021
Silicone paste double-sided adhesive common problems
The bonding of silica gel and double-sided tape is widely used in the silicone rubber gasket and sealing ring, which can play a good role of anti-slip shockproof and sealing. But the process of bonding often meets the situation of poor adhesion. Next, Kanglibang will answer your questions in the form of Q&A.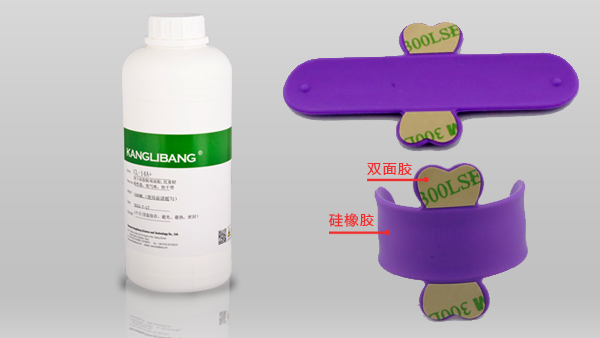 Q: "Why is the silicone paste double-sided tape not strong?"
Answer: "Direct paste is not adhesive, because the silicone itself has from the model, it is difficult to bond with double-sided adhesive material such as pressure sensitive adhesive. You have to use a special back glue (silicone tape double-sided adhesive primer) to solve the problem."
Ask: "used back glue or stick not firmly, where is the problem?"
Answer: "This situation is generally from: (1) whether the silica gel is handled clean; (2) whether the glue brush is uniform; (3) whether the glue is dry; (4) whether the adhesive paper is 3M glue; ⑥ silicone raw materials and other aspects to find the source of the problem."
Ask: "which silica gel back glue is good to use, give a recommendation?"
A: "CL-14 silica gel back glue -- strong bonding strength, treated silicone surface is not greasy, the surface dries quickly, the products after bonding can be folded together, even in the cold conditions in the north, the bonding strength is also very high"
This is the end of the common questions about silica gel paste double-sided tape. If you have not enjoyed yourself, welcome to pro online 400-611-9269