Silicone heating plate bonding
27 Dec 2019
Silica gel heating plate bonding "magic device" concord high temperature resistant hot curing silica gel adhesive cl-24c-3
The silicone rubber heating plate is mainly composed of nickel-chrome electrothermal wire and silicone rubber high temperature insulating cloth. The silicone rubber heating plate (silicone rubber heating sheet, silicone rubber heater) is a flexible and flexible sheet electric heating element.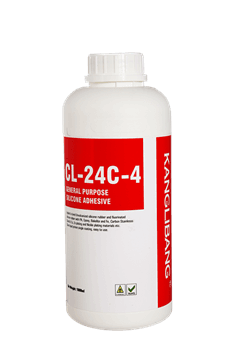 It is a kind of metal heating body, which is in the shape of polar-shaped and alloy filamentous, is spread between the glass fiber cloth coated with high temperature resistant silicone rubber, and is molded under the action of high temperature hot vulcanized silica gel adhesive.
Ge magnesium, hengyan, many manufacturers choose to use kanglibang silicone adhesive.
Silica gel bonded with glass fiber cloth glue: cl-24c-3 is suitable for hot vulcanized silica gel bonded with cloth at elevated temperature.
Silicone rubber heating plate;
Install silicone heating plate - concord silicone pressure-sensitive adhesive can also be used:
1. Silicone pressure sensitive adhesive kl-6638ab can be used for bonding on flat and smooth workpiece.
2. Please use the silica gel heating plate at a reasonable temperature: 150 continuously, 230 instantaneously.
Power density not exceeding 0.9W/c.
3. The silica gel heater coated with silica gel pressure-sensitive adhesive is best to be used within half a year after leaving the factory, otherwise the performance of the heating plate will be affected.
4. To ensure the maximum service life of the heating plate, just do not use the heating plate under high temperature and high pressure.
KANGLIBANG is to creat solution for your problem with bonding silicone, welcome customer inquiry to us.