Silicone bra | invisible bra | silicone underwear glue
12 Aug 2019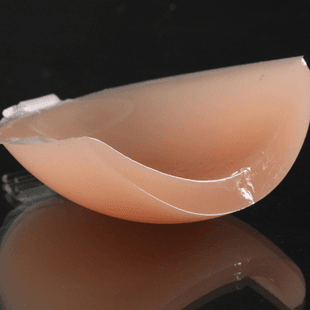 Silicone Bra is also known as Silicone Bra, self-adhesive Bra, breast augmentation paste, magic Bra, Silicone breast cushion (internationally known as Silicone Bra, NuBra, NudeBra), etc.The invisible bra is made up of two pieces of silicone and a front buckle that sticks directly to the body.Today's invisible bras are made of silicone or cloth.Types include bras, breast patches, side patches, and straps.
Silicone bra can be divided into two layers, the outer layer is not sticky, here refers to the outer material of the cup.
The inner layer is the layer close to the skin, which is sticky.The viscosity is directly related to the glue used in the inner layer;That's the problem with invisible bras.China's silicone bra market is not mature, leading to price chaos, and some small manufacturers in order to make huge profits, using inferior silicone production products, shoddy.Poor quality silicone can have serious side effects on the body and skin, and glue is the most important part of the silicone bra.If the glue isn't good, everything else is useless.Now low-end products, the general use of 100 times or less.This glue will keep you from dropping during your normal life, so be careful when you run.Concord's silicone bra glue can be used up to 200-300 times.The viscosity of 2w-5w can be adjusted according to customer requirements. Concord bra glue kl-6634ab has corresponding medical qualification certification.The use method is 1:1 ratio, brush directly on silicone cloth, EVA,TPU material.Oven curing.
KANGLIBANG is to creat solution for your problem with bonding silicone, welcome customer inquiry to us.