Silicone ABS glue
17 Sep 2019
Abs plastic bond silicone with what glue better?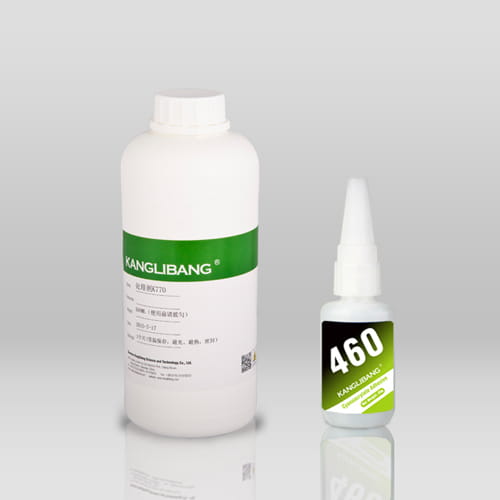 ABS plastic source English called acrylonitrile - butadiene - styrene copolymer, is A acrylonitrile, butadiene and B S styrene terpolymer.
Thermal deformation temperature is about 85℃, so silica gel and ABS are bonded at room temperature.
[KANGLIBANG] silica gel ABS glue is widely used in adult products, machinery, automotive, electronic appliances, instrumentation, textiles and construction and other industrial fields.
Mr. Chen, a manufacturer of adult products, looking for "silicone adhesive ABS glue domestic manufacturers" and [KANGLIBANG], bought some samples back to test: customer service in the afternoon to provide (1) K770 silicone treatment agent with 406, 460 glue;
(2) medical use of slow-drying silicone glue kn-300 samples;
Customer test sample test report one week later.
The glue bonding strength is firm and the data of environmental protection test are up to the standard. Therefore, I have been buying these two kinds of silicone glue for ABS.
Silicone adhesive for ABS instant adhesive treatment
[KANGLIBANG] 406, 460, 601 glue etc., 5-35 seconds strong stick.
Suitable for ABS,ABS surface spraying metal,ABS plastic electroplating parts bonding silicone materials.
It must be equipped with K770 silica gel primer to activate the silicone rubber surface.
Slow dry silicone ABS glue
Kn-300 single component silicone rubber, curing is elastomer, excellent waterproof, shockproof adhesive, high and low temperature resistance, 1-2mm thickness, about 30 minutes of initial setting, basic curing 12 hours, with certain strength.
24 hours if fully cured.
Suitable for large area adhesion or compound of silica gel and ABS plastic.
Single unit, direct glue, no primer, no heating.
KANGLIBANG is to creat solution for your problem with bonding silicone, welcome customer inquiry to us.