Room temperature silicone gel with what glue good
06 Sep 2019
Room temperature silicone gel with what glue good?Generally, slow dry adhesive or silica gel primer can be used together with fast dry adhesive.The kn-300 series of conlibon slow-drying silicone glue, compared with the 460 glue, has high temperature resistance, waterproof, weather resistance, and flexible body after the glue is cured.More importantly, this kn-300 glue can be applied to the bonding of medical silica gel and silica gel.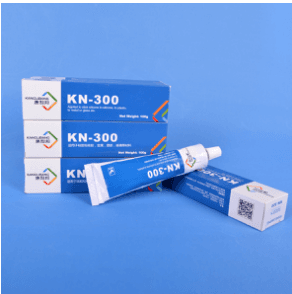 Normal temperature silica gel adhesive silica gel glue - quick dry glue and silica gel treatment agent are used together for fast bonding.Normal temperature slow dry silicone glue is suitable for high standard requirements such as waterproof, high temperature resistance and flexibility.Especially needed for medical product bonding is recommended.
KANGLIBANG is to creat solution for your problem with bonding silicone, welcome customer inquiry to us.