PVC plastic bonding silicone glue
07 Oct 2019
Cl-24s-9 is selected as the silicone glue for PVC plastic bonding, which can effectively solve the major problems such as silicone bonding bubbles, local degumming of the bonding products, etc., which make the head large and affect the qualified rate of the products.
The adhesive strength of this PVC plastic silicone glue is super strong, and the adhesive effect of the product can reach tearing level, with the bonding strength up to 2mpa.
Cl-24s-9 is a single component, which can be applied directly by soaking or spraying once. The dispensing of glue proportion and glue coating link is unnecessary, which is convenient to use and labor-saving.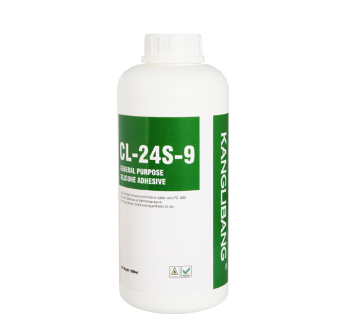 Pvc plastic adhesive silicone glue cl-24s-9 is produced by kanglibang with imported raw materials and independently developed formula.
To provide glue services for thousands of enterprises at home and abroad, [kanglibang] has a national research and development center, fully capable of cooperating with the development of new products and customized silicone glue, 13 years of 0 degumming 0 foaming.
KANGLIBANG is to creat solution for your problem with bonding silicone, welcome customer inquiry to us.