Nylon with lead and silicone glue what good?What glue does silicone cover nylon with lead stick well?
04 Sep 2019
This question has been asked by many people Silicone bond nylon, this kind of production process generally hot vulcanization molding temperature is about 120°C, but some requirements of hot vulcanization molding temperature is more than 180°C, because nylon is not resistant to high temperature, so in order to produce nylon inside must be added lead.So the silicone package of nylon and glass lead hot vulcanization to choose what glue?In order to solve these problems, our company has developed the following related silicone glue and silicone adhesive.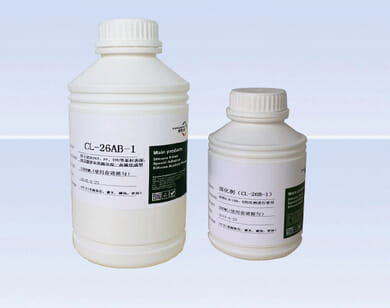 1. Silicone heel vulcanized with double pentasulfide agent and dragon mold molding: cl-24c, cl-24c-2, cl-24c-3, cl-24c-5, cl-24c-6, cl-26c, cl-26a /B;
2. Platinum vulcanization agent vulcanized silica gel (liquid silica gel) and nylon hot vulcanization molding: cl-26a /B, cl-26a/b-3.
KANGLIBANG is to creat solution for your problem with bonding silicone, welcome customer inquiry to us.