Notes for use of K770 silicone surface treatment agent
07 Aug 2019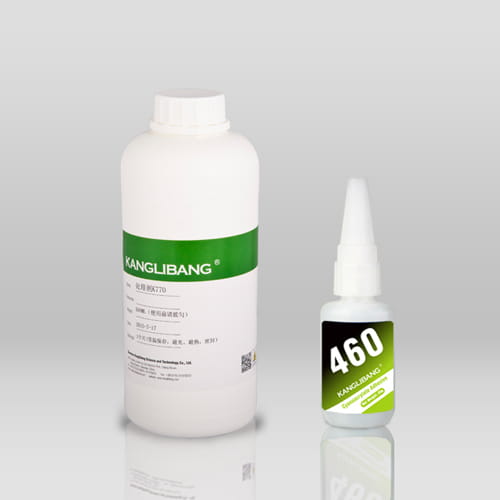 K770 silicone adhesive surface primer is a special quick-drying silicone primer for activating silicone rubber surface produced by conlibon, commonly known as P+R primer glue.It is often used to bond silicone ABS, PC, PP, PVC plastic substrate.Product performance can be comparable to letai brand - high transparency, fast drying type, resistance to yellowing, low odor.Often used with instant glue, strong adhesion, low whitening, easy to use, widely used in silicone ABS, PC, PP, PVC plastic substrate bonding.
Notes for use of k770 silicone surface treatment agent:
1. K770-3 primer is highly volatile and must be kept in a cool and dry place. The sealing cover should be ready immediately after use.
2. Brush and work surface coated with treating agent should be wiped clean with rag (soaked in white electric oil) and keep clean.
3. Do not touch the silicone rubber coated with primer by hand and use it up within 2 hours.
4. K770-3 treating agent is irritating, and it should be ventilated when used, especially to prevent splashing into eyes. If splashing into eyes, it should be washed with plenty of water immediately and go to the hospital in time.
KANGLIBANG is to creat solution for your problem with bonding silicone, welcome customer inquiry to us.