Medical silicone glue has the following USES
09 Sep 2019
1. Adhesion of substitutes of organs or tissues: it is mainly used to bond with substitutes of organs or tissues. Substitutes can be divided into long-term and short-term products left in the body.
2. Adhesive application of key components of medical devices: these products include artificial heart-lung machine blood transfusion pump pipe, membrane artificial heart-lung machine, fetal aspirator and artificial blood circulation device, etc
3. Typical application: medical silicone tube, silicone balloon, pacifier, baby products bonding, etc.
Note: pay attention to the instructions when purchasing.
The same medical silicone glue, but different types of silicone glue application is also different (more problems, can consult: 400-611-9269).
[KANGLIBANG] has two types of medical silicone glue, one of which is kn-300.
This silicone glue is mainly used for bonding of electronics, electric appliances, automobiles, instruments, medical machinery, chemical industry, etc.
The application level is quite extensive.
Usage:
1. Clean the surface to be bonded
2. Glue coating, thickness of rubber layer ≤5mm
3, pressure, no less than 2 hours, room temperature after 24 hours the best effect (silica gel and silica gel bonding to achieve the most firm).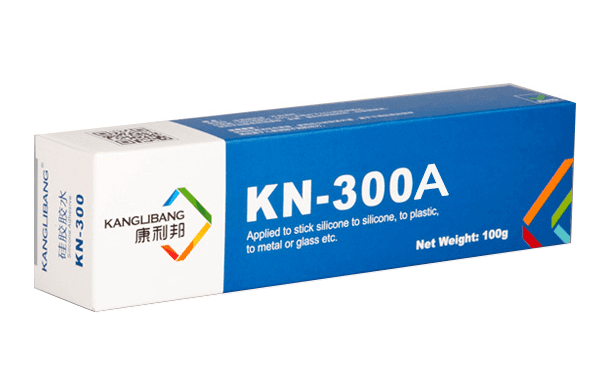 [KANGLIBANG] another medical silicone glue is kn-300a (which belongs to the same kn-300 series as the one above), which is mainly used for the bonding of medical silicone tube, silicone balloon, pacifier, baby products and other silicone products.
Usage:
1: clean the bonded surface: clean the metal surface with toluene, and clean the plastic with anhydrous ethanol.
2: gluing: thickness of gluing layer ≤1mm (recommended for 330g packaging)
Pressure: positioning is no less than half an hour, the best effect is obtained after 24 hours at room temperature.
KANGLIBANG is to creat solution for your problem with bonding silicone, welcome customer inquiry to us.