Medical laryngeal Mask Glue
30 Jul 2019
The laryngeal mask is bonded by the medical silicone cover and the medical silicone catheter with the medical glue. Kanglibonkn-300 laryngeal mask glue can fix the cover on the catheter, and the silicone glue can pass the medical certification of 12485, and also has the characteristics of flexibility, fastness, acid and alkali resistance.Laryngeal mask glue has excellent properties and is used by many medical laryngeal mask manufacturers.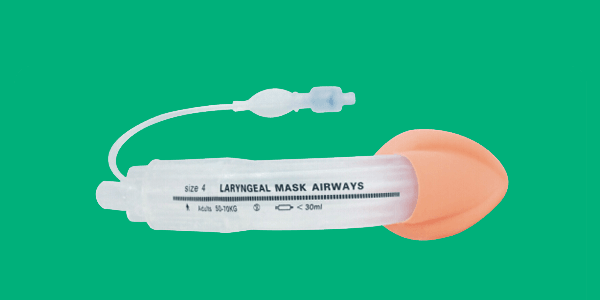 Origin of laryngeal mask
LMA (laryngeal mask) was developed by Brain doctor in the United Kingdom on the basis of adult laryngeal anatomy, and was approved by FDA for clinical use in 1991.According to its time and purpose, the laryngeal mask can be divided into: ordinary laryngeal mask, intubated laryngeal mask and double-tube laryngeal mask.A laryngeal mask is a device between a tracheal tube and a mask that assists in upper respiratory ventilation.Since its clinical application in 1991, it has become a reliable ventilation method for upper respiratory tract through continuous practice and improvement.The United States has listed laryngeal mask as an emergency treatment for patients with difficulty in upper respiratory tract control, such as those who cannot ventilate and cannot be intubated.After the failure of endotracheal intubation, some patients with difficulty in endotracheal intubation can not only replace the endotracheal intubation with a laryngeal mask to achieve ventilation, but also assist the endotracheal intubation with a laryngeal mask.
Throat mask in first aid applications
With the wide application of laryngeal mask, its application scope has been extended to emergency medical treatment, including adult and child resuscitation and first aid.Cardiopulmonary resuscitation (CPR) is a worldwide medical problem, and endotracheal intubation is the gold standard for respiratory first aid and keeping respiratory tract unblocked. However, it requires techniques, patients' own conditions and equipment, so it is difficult to ensure successful intubation under emergency conditions.The application of a laryngeal mask in cardiopulmonary resuscitation ensures the effectiveness and continuity of chest compressions without stopping chest compressions.At the same time, laryngeal mask can be placed with bare hands, without the influence of receptor position, environment, instrument, etc., which can quickly establish artificial airway and control ventilation for a long time.Statistics showed that the success rate of laryngeal mask insertion was significantly higher than that of endotracheal intubation, and the establishment ventilation time was significantly shorter than that of endotracheal intubation.This would be the fastest way to improve the lack of oxygen in the brain and buy more time for follow-up treatment.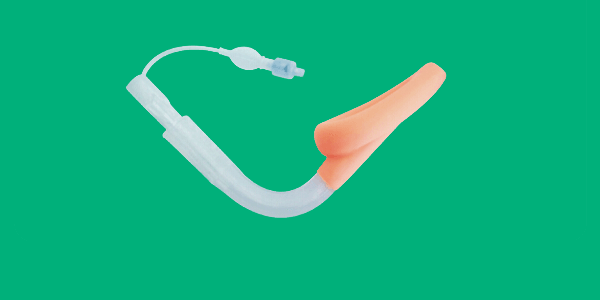 Examples of endotracheal tube and laryngeal mask (dual channel) :
Laryngeal mask: it is suitable for patients who need to establish breathing passages quickly during clinical anesthesia, first aid and resuscitation.
Advantages of silicone laryngeal mask:
(1) use high quality medical silicone material and medical glue to cover cover and catheter together.Soft and elastic, can avoid mucosal injury;
(2) the design of the hood has a high matching degree with the throat anatomy, and the elastic material of silica gel fits more closely with the mucous membrane;
(3) 89 degree bend integrated design, tube body front and back diameter is small, easy to pass through the respiratory tract narrow place, easy for doctors to operate.
(4) use is to the patient stimulation is small, no airway injury, the patient is more acceptable.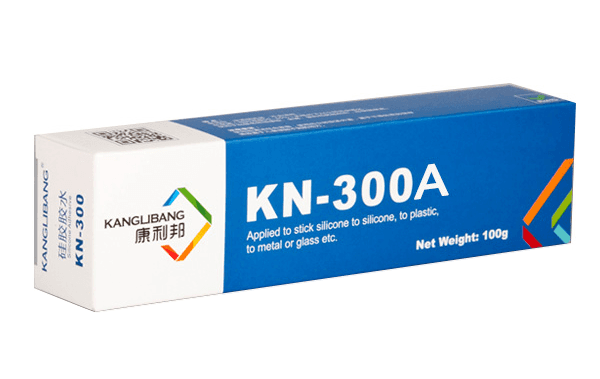 Throat mask glue
KN-300 series is the elastomer of RTV silicone rubber, with high environmental protection characteristics, the product acid and alkali resistance is outstanding, suitable for the bonding of medical laryngeal mask, silicone balloon, catheter and other products.
KANGLIBANG is to creat solution for your problem with bonding silicone, welcome customer inquiry to us.