Is there a silicone primer for HTV silicone over mold with metal or plastic?
24 Apr 2017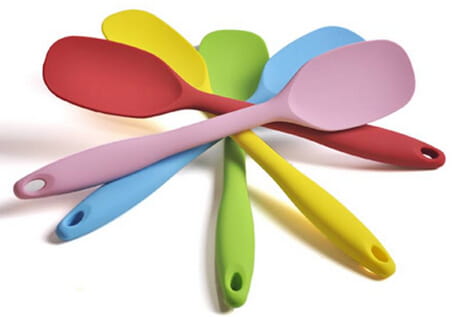 12 years of professional research and development production of silicone glue manufacturers-Shenzhen Kanglibang company . Kanglibang has a primer of model number CL-26AB-8 can be applied to HTV silicone over mold with metal or plastic. Mainly apply as base coating agent on the nylon(PA),polyimide(PI) PET(polyethylene terephthalate),metal,organic glass overmolding with unvulcanized liquid silicone rubber.
Specification
l They can be glued well for many kinds of mixed silicone and rubber, including once vulcanization and second vulcanization of silicone material, BPO vulcanized PSA raw silicone
l Double component, single coating, simple process.
l Water resistance, anti-salt mist , chemicals resistance, anti-oils, solvent and resisting for severe rugged environment
Performance
Appearance:Transparent pasty form
Component:A:Pasty fluid B:Platinum catalyst
Ratio:A:B=1:1
Solvent:Component solvent
Shelf life:Three months (25℃)without cover opened.
Processing
1, Surface Treatment: The surface should be cleaned or degreased by chemical cleaning agent or Corona Treatment
2, Coating Method: Firstly, Thoroughly mixed A and B, and then painting, dipping, spraying or printing on the substrates
3, Drying condition: Baking at 120°C for 3 minutes.(Baking temperature and time can be adjusted based on thickness of substrates)
4, Temporary Storage:All the products which coated should be use within 24 hours, and place away from pollution and high temperature or humidity, mixed adhesive should be used up within 3 days.
5, Bonding Method: Silicone raw material gluing with other material should be molded at high temperature or processed with hot air vulcanization.
Attention
l Storage at a cool place and far away from heat and open flame.
l Solvent is volatile, please cover the container tightly when done using it
l The workplace should be ventilated and avoided fire. Prevent breathing or contacting with the skin for a long time.